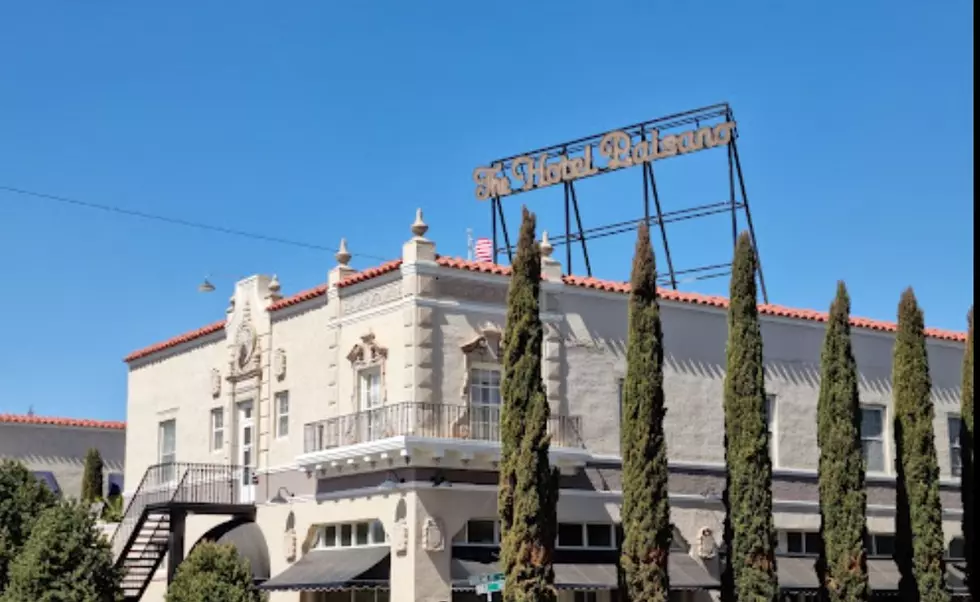 This Old West Texas Hotel is Named One of the Most Haunted Places in Texas
Google Maps
Looking for a haunted good time? Well, you can find it right here in West Texas and only a couple of hours' drive away.
According to the Midland Reporter-Telegram, you don't have to venture far to find one of the most haunted places in Texas right here in our backyard.
Check out The Paisano Hotel, or El Paisano Hotel, located in Marfa. The next time you check out the Marfa Lights you can stay at The Paisano Hotel and maybe get a visit from one of the ghosts that have been reported.
The Travel Channel recently featured The Paisano Hotel because of the numerous reports of paranormal activity and Jack Osbourne and Katrina Weidman reported paranormal experiences in a few of the hotel rooms.
Vicki Barge, manager of the hotel, said she commonly gets reports from guests as they check out about weird experiences they have had while staying at the hotel.
"The more common occurrence [we] hear from guests is a "feeling" of being touched or someone sitting on the bed," said Barge, adding, "a less common occurrence is guests seeing ghost sightings."
But sightings have also been reported by guests, just not as often as the feelings of someone there.
"A woman in a white dress or an old man has also been seen multiple times," said Barge.
The history of the hotel goes like this, construction began on the hotel in October 1929 just days before the stock market crash that sent the nation into the Great Depression. Work on the hotel was completed in eight months according to the hotel website.
The hotel has also been featured on the big screen when the movie "Giant" was filmed there in the mid-1950s and the stars, James Dean, Elizabeth Taylor, and Rock Hudson, were staying at the hotel during filming though it is not likely the ghosts at the hotel are any of those stars.
So if you are looking for a spooky good time this Halloween, head to Marfa and make sure you stay in The Hotel Paisano.
Celebs Share Their Personal Paranormal Stories
READ ON: Weird, wild UFO sightings from throughout history