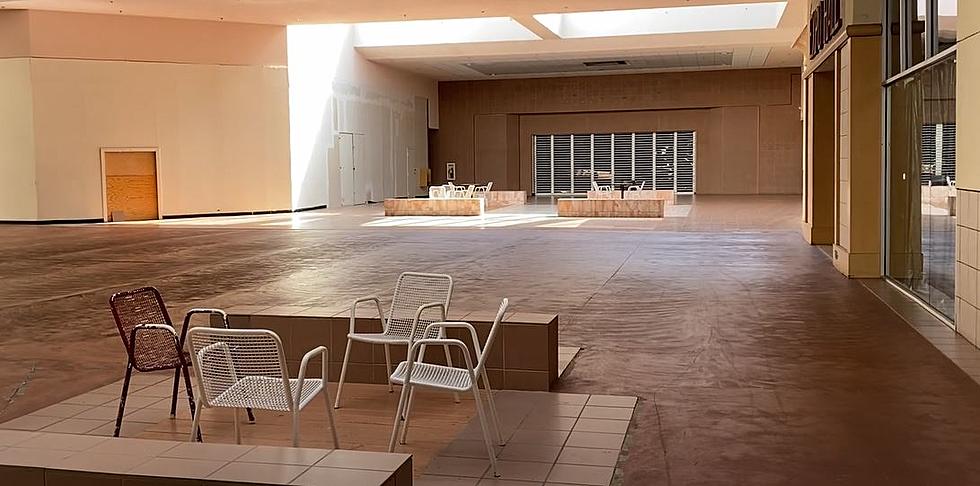 This Abandoned Mall In Texas Is Almost Dead But Still Open? Video & Pics
Mall Walking Via YouTube
Does this mean there is no Food Court? I grew up with MALLS! I like malls. I guess because when I was growing up, my friends and I would hang out at the mall, it was a thing.  But, let's be real, MALLS are going out of style. More and more stores are leaving malls and fewer and fewer people are going to malls.  So, when I see a mall like this one in Texas, it saddens me but I'm not surprised.
THE MIDWAY MALL IN SHERMAN, TEXAS IS ABANDONED!
The crazy thing about the Midway Mall in Sherman, Texas is that it's still open? That can't be right. Well, apparently, it was as of 5 months ago when this video was made. But, if you walk in it, you would swear that's it on its last legs! There are literally like 4 stores still open!
Location: 4800 Texoma Pkwy, Sherman, TX 75090
THESE ARE PICS OF THE MALL WHILE IT'S OPEN! WHERE IS EVERYBODY?
LOOKS LIKE AN ABANDONED ARCADE OF SOME SORT
Dang, imagine the days when people were actually playing those games.
EMPTY KIOSKS DOWN THE MALL WALKWAYS!
No need for KIOSK anymore. Dang it, and I needed some cologne!
THE ENTIRE MALL COULD  LITERALLY BE A SKATING RINK
So much room, with nothing it in!
AH YES, THE RECOGNIZABLE MALL GATES TO CLOSE THE STORES!
The only problem with these storefront gates is that they are CLOSED during business hours.
WAIT! YOU CAN STILL GET A MASSAGE FROM THOSE CHAIRS? SWEET!
WAS THIS THE FOOD COURT?
Still looking for the food court, I do see tables!!
YOU CAN'T HAVE A MALL WITHOUT AN INDOOR MOVIE THEATER!
THEY ARE TRYING TO KEEP IT ALIVE!
THE PARKING LOT BARELY HAS ANY CARS
CHECK OUT THE VIDEO TOUR OF THIS ALMOST ABANDONED MALL BELOW AND PAY ATTENTION TO THE MUSIC PLAYING THROUGHOUT THE MALL!
Maybe the music pushed EVERYONE away!
Whoa: 12 Amazing Treehouses You Can Stay at in Texas