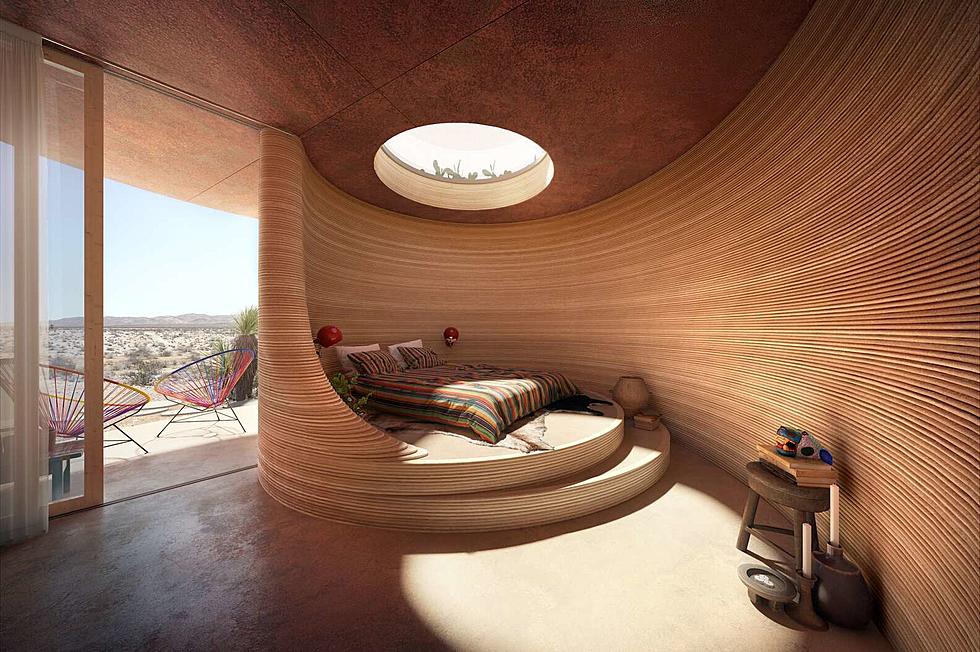 The World's First Revolutionary 3D-Printed Hotel Will Be in West Texas
Image Courtesy of El Cosmico
The future of hotels will soon be open right here in West Texas as the first 3D-printed hotel in the world will be built just about 200 miles away from Midland/Odessa in the Davis Mountains.
The hotel will be called El Cosmico and it is located on a 21-acre site in the Davis Mountains of West Texas, it will have large-scale 3D-printed "Sunday Homes" and other structures like domes, arches, vaults, and parabolic forms altogether for an awesome glamping experience.
"In collaborating with the revolutionary thinkers at BIG and ICON, not only do I get to fulfill this dream, but we get to do it using this incredible 3D printing technology that marries the oldest principles of raw earth-based building with a futuristic technology that works more quickly, sustainably and efficiently than modern construction," said Liz Lambert, a hotelier with architecture firm BIG-Bjarke Ingels Group in a statement. "What's more, the innovation and beauty of the types of structures we can build extends far beyond the box."
The new hotel will have two, three, and four-bedroom homes that will boast about having breathtaking views of the Davis Mountains, and all of this is going to be just a couple of hours away from Midland/Odessa.
So where in the Davis Mountains will this breakthrough hotel be located? El Cosmico will be located in Marfa and is set to open in 2024 with reservations opening up this summer.
If you want updates on the hotel's progress and when reservations open up, just go to the hotel's website and sign up now.
Here Are 10 Cool Central Texas AirBnB's You Should Check Out
If you are curious about what kind of Airbnb rentals this area has to offer take a few minutes of your time and check these out!
I was on Airbnb's website last week booking a place for relatives who are coming to visit and ran across a few really cool spots in Temple, Belton, Killeen, and Salado.
Look: This Secluded Texas Airbnb is a Converted Silo & Has Been Featured on HGTV and NBC