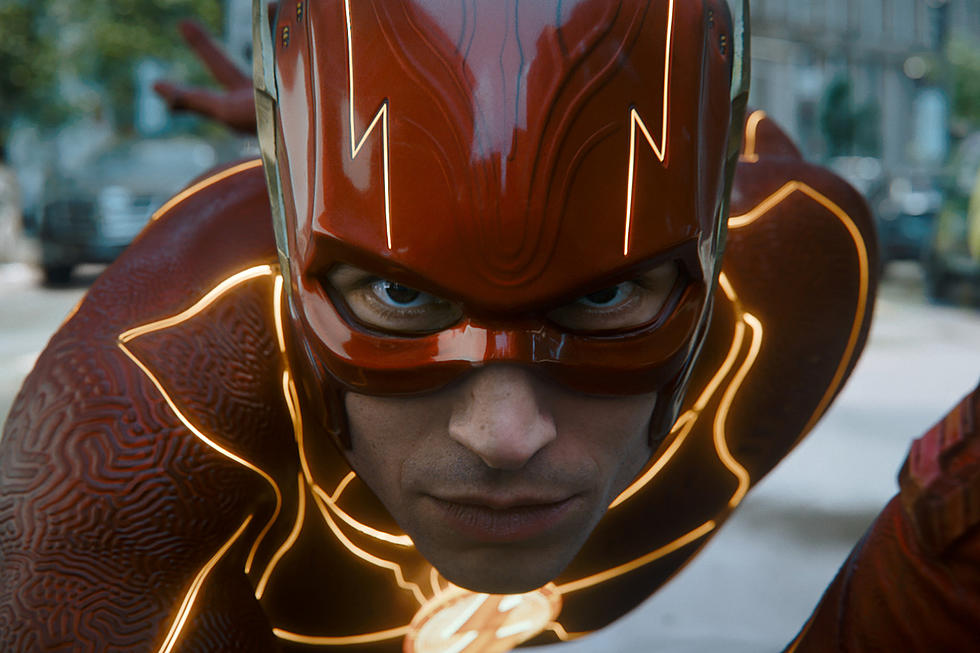 'The Flash': Full Trailer Breakdown and Easter Eggs
Warner Bros.
The Flash made a splash at CinemaCon this week, including its very first — and apparently very successful — screening for the press. Warner Bros. also unveiled a new trailer for the film, featuring a ton of new scenes from the big DC Comics blockbuster.
In our latest Flash video, we break down all the Easter eggs, little details, and hidden references you might have missed in that trailer. We give you all the info you need about the Flashpoint comic series that inspired the movie, we show you why that picture of Bruce Wayne's parents is so important to Batman, and we reveal where each of the different Batman suits we see are meant to have come from. Plus we also get a quick social-media reaction from our own Colton Ogburn, who saw that first Flash screening at CinemaCon. Watch our full breakdown below:
READ MORE: Every DC Comics Movie Ever Made, Ranked From Worst to Best
If you liked that video on all the Easter eggs in the new trailer for The Flash, check out more of our videos below, including the untold history of Michael Keaton's Batman, all of the Easter eggs and secrets in the previous trailer for The Flash, and why Batman Returns is the most underrated Batman movie and a Christmas classic. Plus, there's tons more over at ScreenCrush's YouTube channel. Be sure to subscribe to catch all our future episodes. The Flash is scheduled to open in theaters on June 16, 2023.
The 10 Most Ridiculous Tropes In Action Movies
Good luck finding an action movie that doesn't have at least a few of these stereotypes.