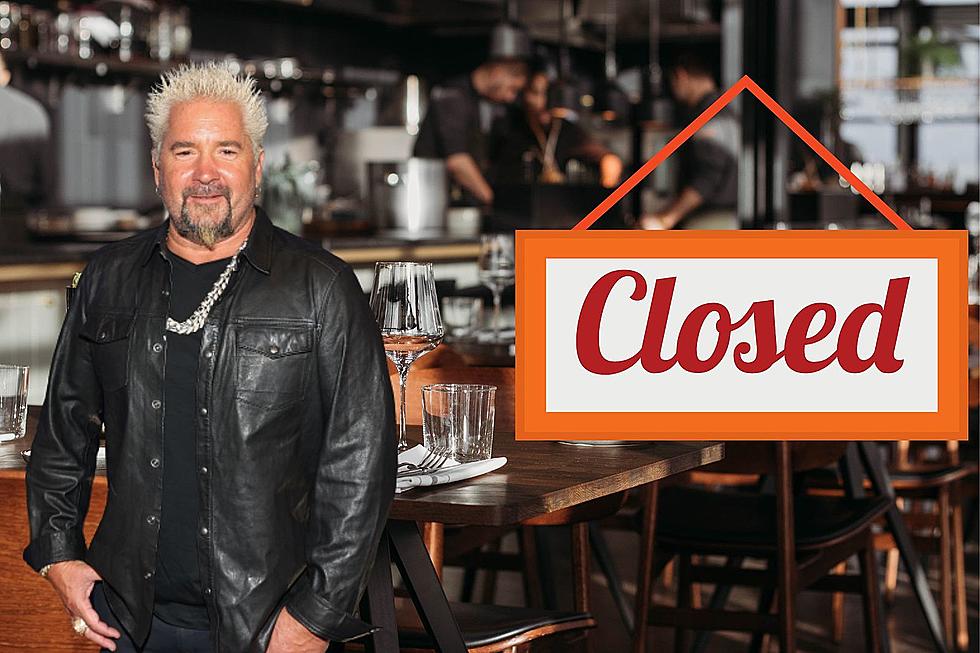 10 Texas Restaurants Featured on Diners, Drive-Ins, & Dives Have Closed
Canva/Getty Images Credit: Jesse Grant / Stringer
One Of My Favorite Shows To Binge Watch Is "Diners, Drive-Ins, & Dives" Because It Gives You Great Ideas On Restaurants To Try When You're Visiting Another City.
I've actually dined at a few of the spots that are located in Texas that have been featured on the popular "Food Network" show including "Casino El Camino" in Austin which is considered one of the BEST BURGERS you will try in the state.
Of course, being featured on a big show like this will lead to folks running to try your food, but as you already may know the restaurant business is one of the most VOLATILE businesses you can get into. One minute you're up, the next you're down -- even if you've been featured on National Television.
81 Texas Restaurants Have Been Featured On The Show.
With a state as huge as ours, you know Guy has been to tons of spots throughout the state but he mostly visited the "major" cities: Austin, Dallas, Houston, San Antonio and El Paso. While the show put lots of restaurants on the map, some spots didn't survive the pandemic or just closed their doors for whatever reason, that's what we're going to take a look at in this article.
Just in case you watch a "re-run" that features a restaurant that's no longer there, consider this article a helpful reminder that if you plan on taking a road trip to any of the DDD spots, you'll find out that these 10 restaurants aren't there anymore.
10 Texas Restaurants Featured On Diners, Drive-Ins & Dives That Are Closed
Just in case you watch a "re-run" that features a restaurant that's no longer there.
The Best Damn Places I Ate At In Texas
Here's a gallery of some of the best places I've ate at in East and Central Texas!
The Top 10 Most Popular Texas Made Beers In 2022
Here's the best of the best Lone Star State made brews according to Spec's.