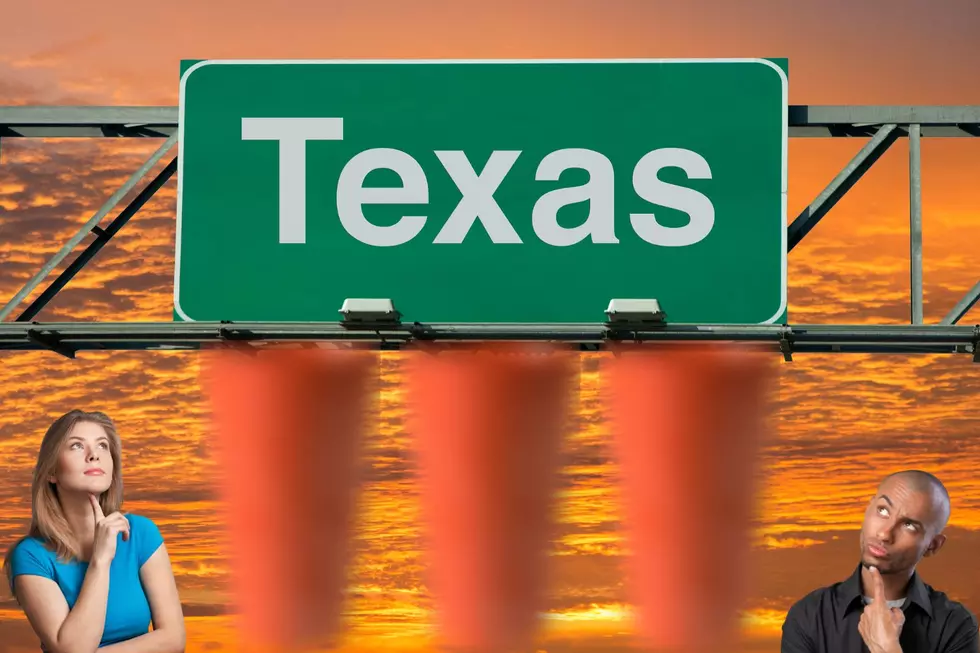 Texas Residents Are Protecting Their Pipes With What Fast Food Cup?
Canva
Everything is bigger in Texas, even the cold it seems sometimes doesn't it? With the upcoming cold that is on the way, Texans everywhere are preparing their homes to deal with the freezing temperatures. Of course, many things are being done to prep the insides of homes.
Faucets left dripping, heaters turned up, pipes exposed to the heat, and other steps are taken to make sure all of our homes are ready for the cold air. However, the outside of our homes are also equally important. Including, you guessed it, exposed pipes.
There are many ways cover an outdoor exposed pipe. However, some might be able to use these methods. So there's only one thing to do in Texas, and that is to improvise.
But What Do You Use When You Need To Cover Pipes?
Well one reporter in the Lone Star State showed the ingenuity of its residents in a video posted to social media:
Yes, you are seeing that right. One of the Texas Originals itself is making an appearance that some wouldn't expect. Whataburger cups on exposed pipes to keep them from freezing.
It does make sense though, you couldn't just put a towel over the pipe because what happens if the towel gets cold and it's wet? Now you've a frozen towel and pipe, which definitely sounds like a recipe for disaster (pun not intended.)
Do you think there was Dr. Pepper in that cup before they used it though? That would be the ultimate Texas moment wouldn't it? Stay safe and warm Texas!
Top 25 Delicious Foods & Drinks That Define The Great State of Texas!
There's more to Texas than just Dallas Cowboys and oil in fact, Texas has helped shape the taste of America. From BBQ, to Tex Mex to Ice Cream and beyond, Texas has introduced the rest of the U.S. to the Texas way of life through food. So what foods and drink make Texas so special? Let's take a look.
10 Myths About Texas That Even Some Natives Believe
Everything's bigger in Texas, including the tall tales! Our state can seem pretty strange to people from far away, or even our immediate neighbors. There are several myths about Texas that range from quirky to fun and just plain ignorant and insulting, and even some people born and raised her believe 'em. Here are a few we can dispel today.
Bet You Didn't Know: 10 Bizarre Texas Laws Still on the Books
Many states still have strange laws on the books that aren't enforced or taken seriously anymore, and Texas is no exception.
Most of these laws are just funny now, but at one time, there was a valid (or at least somewhat valid) reason for them to exist.
Let's take a look at 10 of the weirdest ones in the Lone Star State.
Which Are The Most Famous Brands From The Lone Star State?