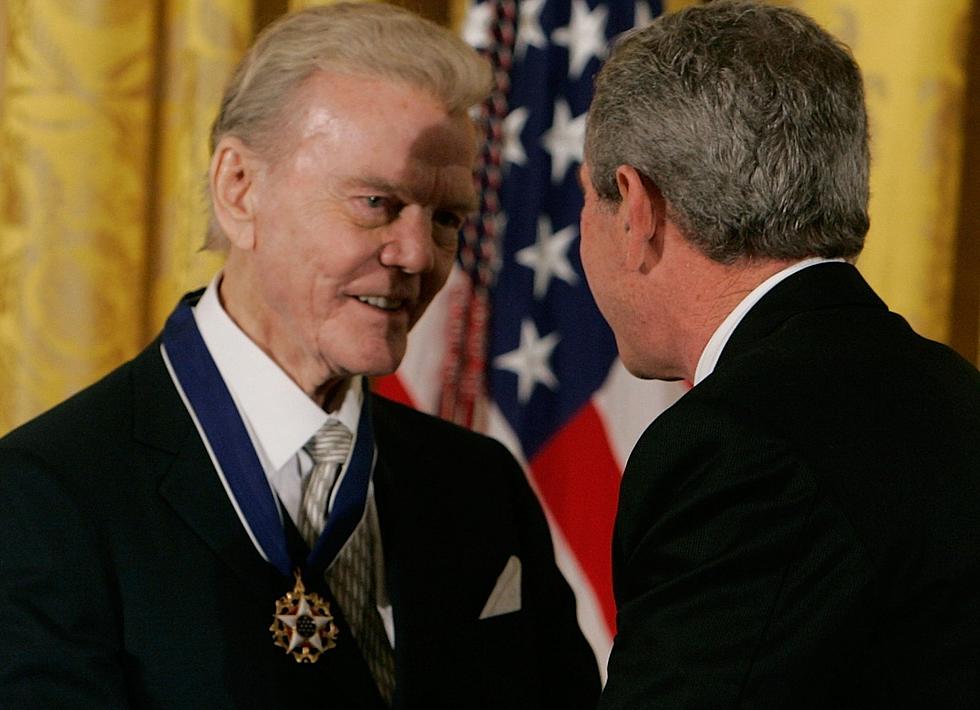 A Texas Radio Legend and a Voice that Warmed Hearts, Paul Harvey
Getty Images
Let's take a trip down memory lane and reminisce about the legendary Texas radio voice that defined an era: Paul Harvey.
Enter your number to get our free mobile app
Born in 1918, this guy's love for radio led to a career that lasted a whopping SEVEN decades, captivating millions of people, especially here in our beloved Texas.
I was one of those captivated people, actually, one of those captivated kids, as my dad would be driving me and my brother home from fencing practice, we would magically get home exactly at 7:00 p.m, just in time for Paul Harvey's "The Rest of the Story."
AND we couldn't leave the car until it finished.
That was his power. That was his draw.
Back in the 1940's, Harvey worked his magic at KRGV in the Rio Grande Valley, mastering a storytelling style that beautifully captured human experiences.
His tales connected with Texans and listeners everywhere, thanks to their wit, wisdom, and empathy for the challenges faced by everyday folks.
Harvey's voice has been called, "a best friend during radio's golden days."
His signature show, "The Rest of the Story," was a showcase for his talent in spinning captivating narratives with unexpected twists.
The genuine warmth and sincerity in his voice made him stand out, and his sign-off, "Good day," felt like a warm hug.
For us Texans, Paul Harvey was a link to simpler times – when stories were shared on front porches, families gathered 'round the radio, and life felt less complex.
Harvey's stories took us back to a world that valued hard work, determination, and strong morals.
Even as his career neared its end, Harvey's impact on broadcasting didn't waver.
His dedication to storytelling, journalistic integrity, and capturing the essence of human experiences left a lasting impression on everyone who crossed his path.
When Paul Harvey passed away in 2009, it felt like the end of an era in American radio.
The voice that filled our airwaves with tales of triumphs and tribulations was gone, but his spirit lives on in our memories and the lives he inspired.
Let me know what you think about Paul Harvey at nico@klaq.com
KEEP READING: Scroll to see what the big headlines were the year you were born