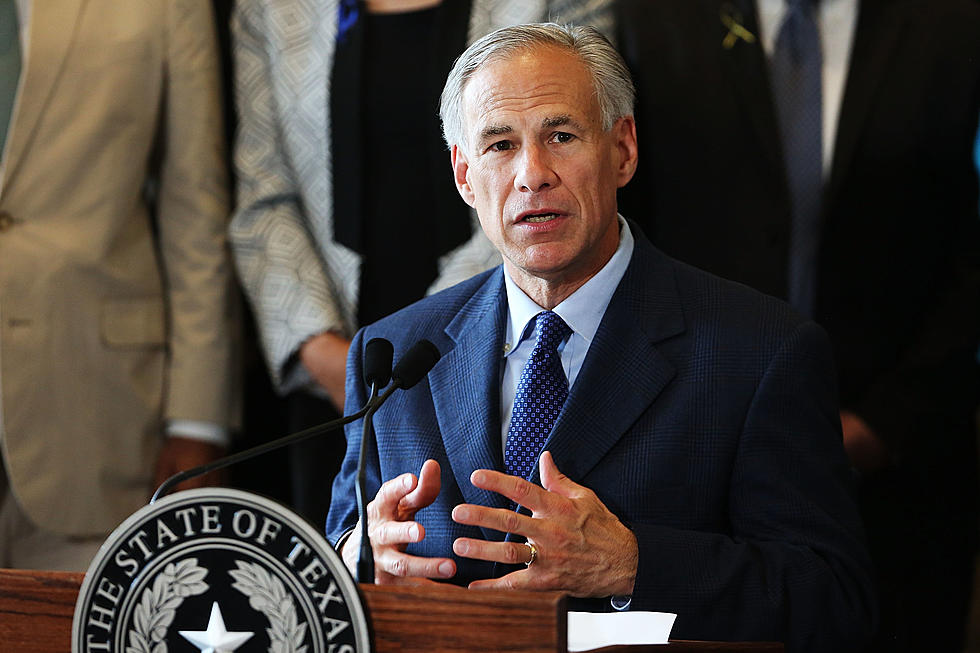 Texas Governor Greg Abbott Slips in Re-Election Polls, McConaughey Leads
Spencer Platt/Getty Images
Governor Greg Abbott is starting to lose ground in Texas to be re-elected for next year's governor election.
According to the Midland Reporter-Telegram, the Dallas Morning News and the University at Tyler released to results of a poll they conducted on how Texans registered to vote feel about Texas Politics.
Matthew McConaughey is nine points ahead of the governor even though he has not announced a gubernatorial run yet.
Beto O'Rourke has cut the lead that the governor has on him from 12 to 5 points.
Several news outlets have also reported that O'Rourke is expected to announce his run for governor later this year.
The poll showed that 54% of Texans surveyed are not happy with the track the state is on, and only 45% approve of the job the governor is doing.
The poll was conducted between September 7-14 involving almost 1,200 registered voters and not long after Gov. Abbott signed his controversial abortion bill into law.
It was also conducted amidst his border response and his anti-mask and anti-vaccine mandates.
The Dallas Morning News reports that before the COVID-19 pandemic, Abbott's approval rating was at 59%, but it has been dropping since January to the current rating of 45%.
I am sure the winter storm and subsequent power failure in February did not help his rating and I know I have not been impressed with his response to the power grid failure along with his stance on masks and vaccines.
This COVID-19 surge is nothing to be complacent about, but here recently it seems like Republicans are only in it for power and do not have our best interests on their minds, and this is coming from a person who has voted mostly Republican in the past.
CHECK IT OUT: The best county to live in for each state
How Many in America: From Guns to Ghost Towns
Can you take a guess as to how many public schools are in the U.S.? Do you have any clue as to how many billionaires might be residing there? Read on to find out—and learn a thing or two about each of these selection's cultural significance and legacy along the way.