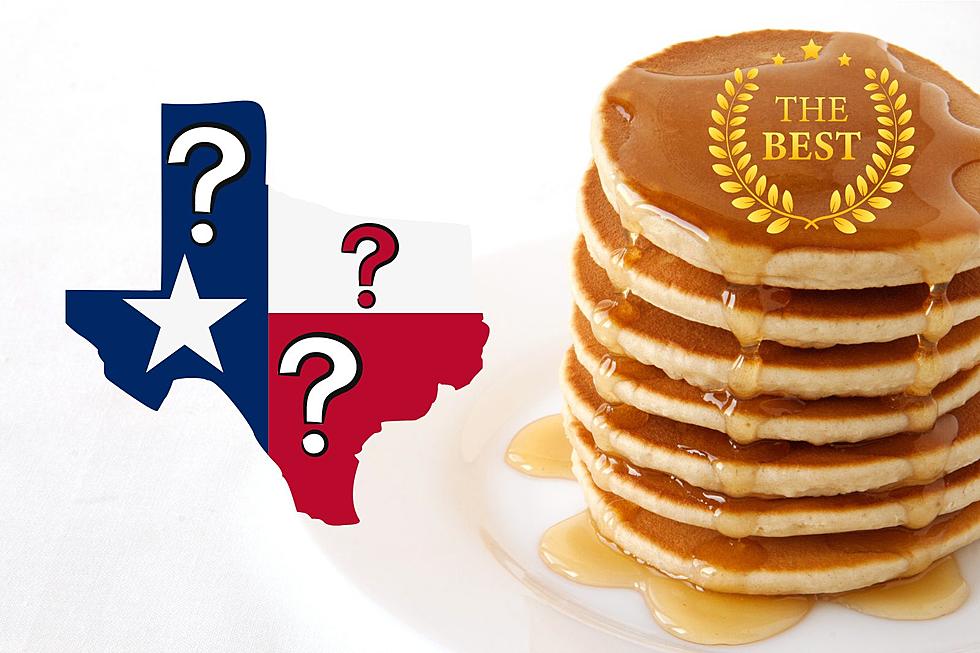 What Business In Texas Can You Find The Best Pancakes At?
Canva
Let's face it, sometimes we all aren't feeling just normal fare for lunch or dinner. When that happens, some individuals turn to the meal that we all should eat but many might skip, breakfast. So instead of having a sandwich for lunch, others might request waffles.
People might just want eggs and bacon or just a simple omelette. But there's one particular item we'll talk about today, and that is the flapjack, otherwise known as a pancake. But what exactly are we talking about in terms of pancakes?
There are so many types of them that there truly isn't just one we can all agree on that is the best. But, we can determine who makes the best in each state, which thankfully data can determine for us.
Which Texas Restaurant Makes The Best Pancake?
Eat This, Not That! has the results for every state in regards to the best pancakes made there. So let's not waste any time in finding out where in Texas we can already hear the grills getting set to cook.
Eat This, Not That! from the data they collected, chose Crave Kitchen And Bar as the eatery that made the best pancakes in the state. Why so you ask?
It has something to do with a little ingredient called chorizo. Yes, they make a chorizo pancake which includes a spicy kick with the meat. Eggs, bacon, and sausage are also included in the pancake meal, so there's certainly enough to fulfill any hunger in Texas.
So would you partake in the pancake meal mentioned? Let us know by sending us a message using the chat feature on our FREE station app!
Step Back In Time And See The Temple, Texas Mall From 2010
As Temple continues to grow, it's interesting to look back and see what once was. Take a look back at the Temple Mall as it appeared over a decade, with commentary from my coworker, Aaron Savage.
Why Did Someone Build A Pyramid In Fort Davis, Texas?
Hungry in Temple, Texas? Try One Of These 15 Underrated Restaurants
For those in Central Texas looking for new food to try, we've got a few for you to dig into as recommended by our listeners.