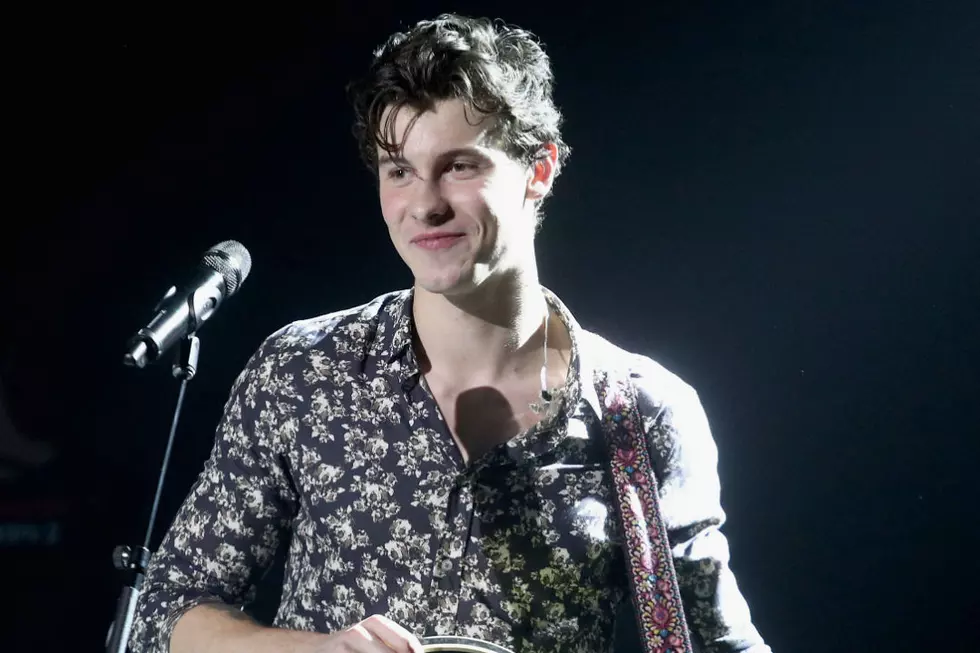 Shawn Mendes Shirtlessly Teases New Album
Frederick M. Brown, Getty Images
For more than one reason, Shawn Mendes' latest Instagram post is proof he's a master tease.
The Illuminate singer, whose last album dropped in 2016, uploaded an image to the site Sunday (February 11) in which he's suspended on a swing somewhere tropical in Jamaica, and very much without a shirt. "album soon come" was all he wrote in a cryptic message that proved to be as sparse as his wardrobe.
GUESS WHAT FANS WENT NUTS.
"if this boy is not the most beautiful in the world then I do not know who it is!" one wrote while another noted "THIS IS SO F------ MUCH . STOP IT YOURE KILLING ME."
"It will be true one day," he says. "We're really good friends and we hang out all the time, and we are always like, 'We should write a song,' and then we're planning on writing a song — and then we just end up hanging out!"
"It's better off that way because if there's a friendship, then the song comes easy," he added. "So, one day, I promise! I promise, guys."
2017 AMAs Red Carpet Photos: