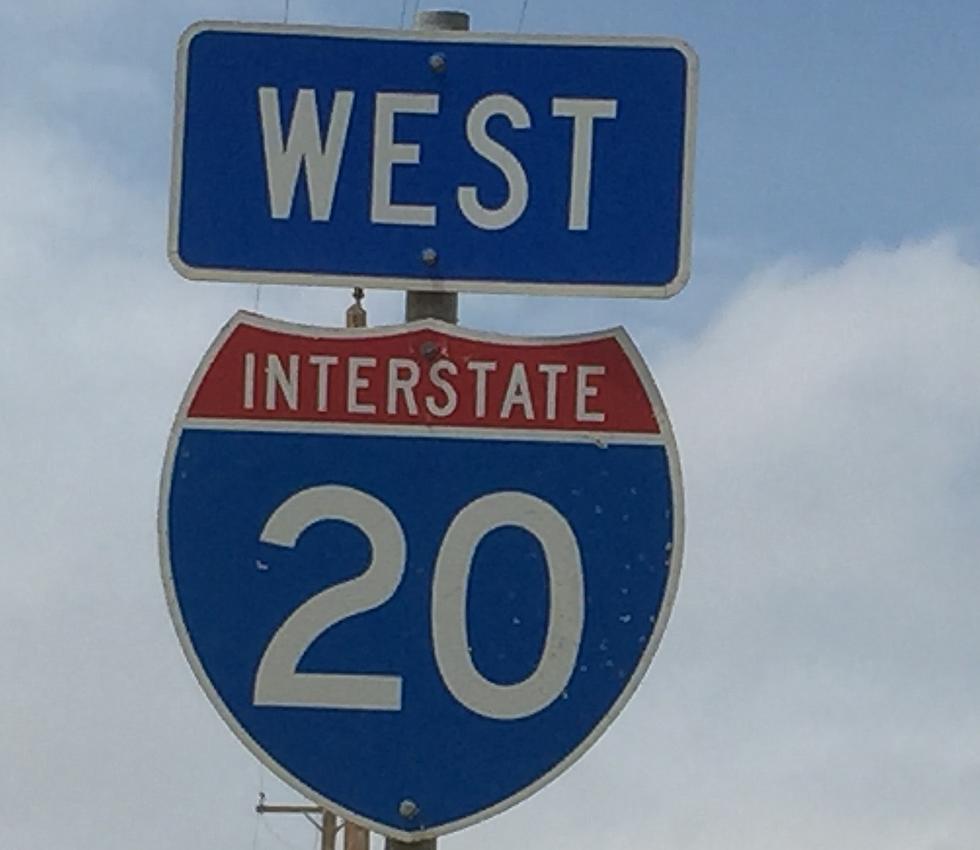 Scared of the Traffic on I-20? Then TxDOT Needs You to Take Their Survey
Chaser Images
TxDOT has been doing a study of the whole I-20 corridor in Texas and they have had awesome feedback from all the areas along I-20, except Midland/Odessa.
That means you need to go take the survey and give them your feedback on what needs to be done in Midland/Odessa to make I-20 safer and better to drive on.
The link to the survey is on the TxDOT website.
This survey is beneficial to the future of I-20 in our region for decades to come.
Here are some statistics for I-20 for you:
I-20 was originally approved in 1962.
The portion in Texas is 634 miles.
32% of the Texas population lives along I-20 (approximately 9.6 million).
172,000 vehicles drive on I-20 daily.
There are 1377 bridges and 101 interchanges.
Speaking of bridges, I-20 will have a few changes to the ones here in the area once the plans to redirect I-20 through Midland and Odessa are completed in the next 5-10 years.
The plans for I-20 to go over Midkiff are already underway so that area will be a place to be aware of construction and detours for the next couple of years as they reconstruct that interchange and put I-20 over Midkiff.
The survey only takes about 5 minutes to complete but it is important to let your voice be heard so we can get some useful changes done to our section of I-20 that affects Midland/Odessa.
See the Must-Drive Roads in Every State
CHECK THEM OUT: States With the Best and Worst Commutes