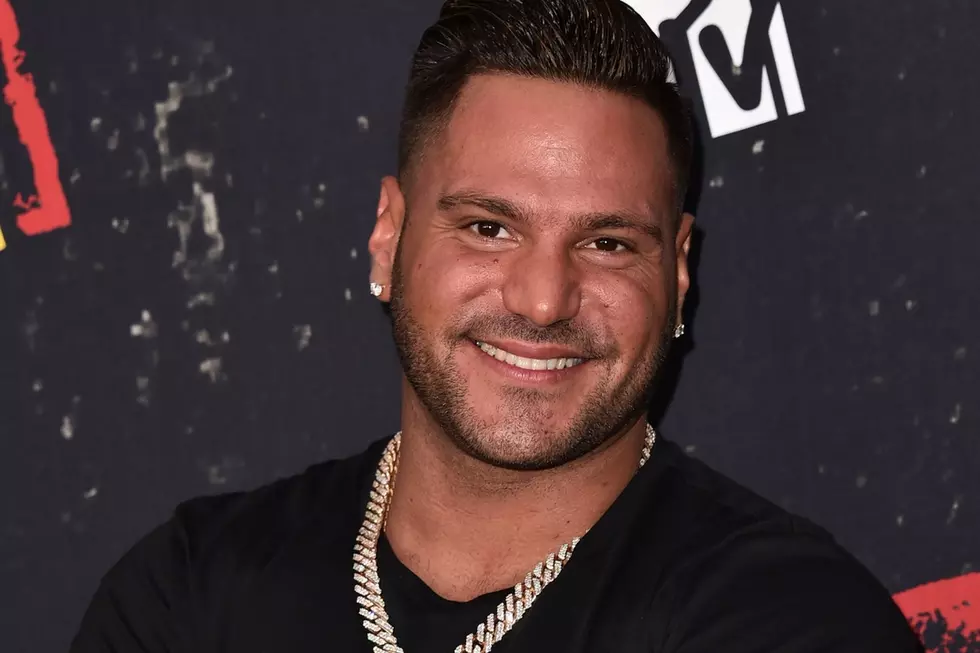 Ronnie Ortiz-Magro's Ex Jen Harley Claims 'Jersey Shore' Star Hit Her During Domestic Dispute
Alberto E. Rodriguez/Getty Images
The drama surrounding Jersey Shore star Ronnie Ortiz-Magro and his ex-girlfriend Jen Harley continues to get worse and now, a new report claims Harley told police that Ortiz-Magro hit her multiple times during their domestic dispute.
According to TMZ, Harley claims the reality TV star struck her during their domestic dispute in a car. While police agree there was mutual battery between the two, they found Harley to be the aggressor.
The incident occurred Sunday (June 24) in Las Vegas after Harley allegedly attacked Ortiz-Magro while she was driving the car. According to the police report, authorities found Harley on the side of the road after a passerby called about a fight between two people.
Harley admits she was driving the vehicle but says Ronnie became aggressive, reaching for the steering while from the passenger's seat and hitting her multiple times. Police did notice minor cuts, scratches and dried blood on Harley but also discovered cuts on Ortiz-Magro's mouth and arms, as well as road rash.
The Jersey Shore star adds that Harley hit him two to five times with her fist and when she got out of the car, he hopped in the driver's seat and drove off. Harley was arrested for her role in the incident and later posted the $3,000 bond, getting released from jail on Tuesday (June 26).
13 TV Reboots, Revivals and Adaptations to Watch in 2018