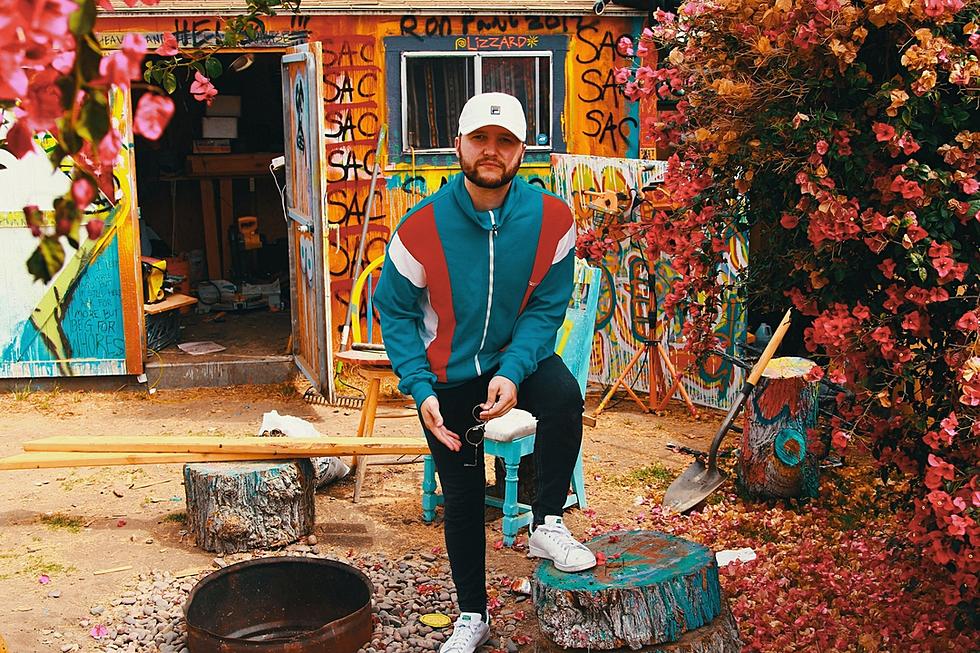 How Quinn XCII Went From Boy Next Door to Viral Star
Drew Kirsch
You might have a friend like Quinn XCII. If you were to ask where he was from, he'd likely pull up his hand dutifully and point to an imaginary spot on the base of his thumb, a map-like stand-in for a state many lovingly refer to as The Mitten. He grew up just north of Detroit in the lakeside suburbia of Grosse Pointe, Michigan, went to college at a big state school — the sprawling, sports-centric MSU — and looks like one in a sea of kids you might find there: round-faced, kind-eyed, approachable.
When Quinn speaks, he does so with the kind of raw sincerity and unsullied optimism that tends to define Midwesterners — a swath of folks long hailed as the friendliest in the U.S. Even his stage name is a motivational acronym in disguise: It stands for Quit Unless Your Instincts Are Never Neglected, a double negative that essentially means do what you love and trust your gut (XCII, pronounced 92, signifies the year Quinn was born).
But unlike your friend, Quinn also just happens to have a record deal, hundreds of thousands of fans, and a near-sold out tour.
"I'm just this normal guy that went to college and didn't have any ties with the industry," the 25-year-old singer, real name Mikael Temrowski, tells PopCrush. "It was a hobby turned into a career."
His music career, like many millennials, was born out of the SoundCloud era: He began uploading songs online as a fun passion project, but soon found that they took on a life of their own. His 2016 single with longtime collaborator Ayokay, a drowsy, wild-hearted reverie called "Kings of Summer," topped both Spotify's Viral Chart in the U.S. and Canada and its Global Viral 50. By year's end, he'd signed to Columbia, and last September, he unveiled his debut album, The Story of Us — an electro-tinged collection of laidback, blissed out pop that reflects on soured relationships, new love, and navigating the boundaries between social media and everyday life.
"I try to speak on things that most people can attach to, and if it's something that I haven't gone through, I like to speak on things that maybe others have and put myself in their shoes and be a voice for the voiceless," Quinn says. "I know that's cliché, but I understand the platform that I have and I want to give space to everyone's point of view."
For his next record, though, Quinn wants to amp up the energy and look toward the groove-oriented Motown he grew up on.
"I think it's going to be a little more dance-y, a little more lively. There's a song on The Story of Us called "Always Been You" that has a lot of live guitars and live drums, so it's [building off of that]," Quinn says. "I'm really inspired by artists like Michael Jackson, Anderson. Paak, Bruno Mars — everything he touches turns into gold."
Those are some lofty acts to follow, but if Quinn can launch from self-made hopeful to star-in-the-making within a matter of years, it stands to reason that he, too, might have some 24k Magic.
PopCrush Presents: The New A-List