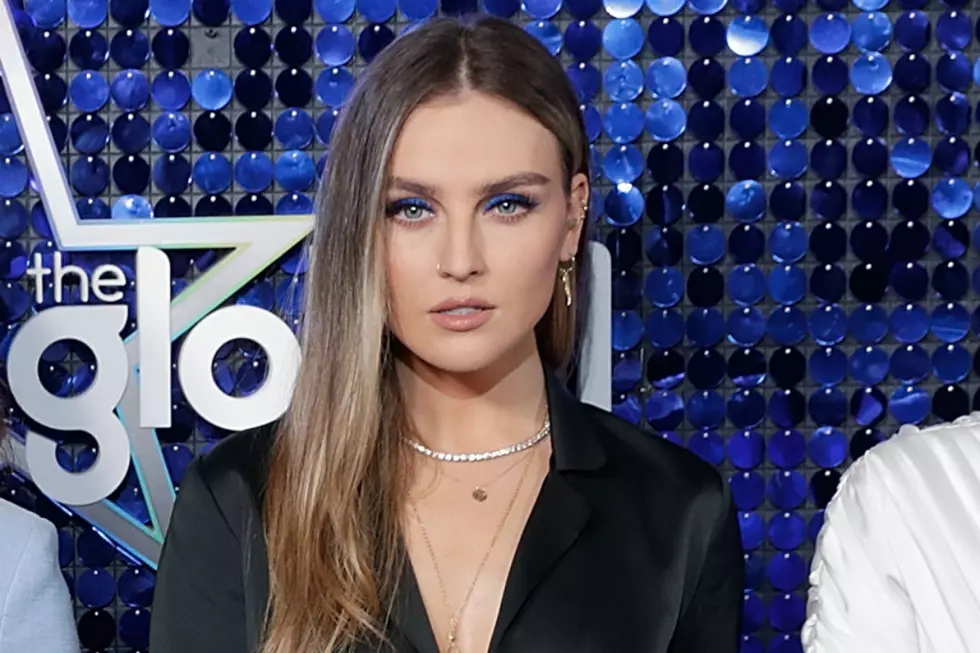 Whoa, Perrie Edwards of Little Mix Has a Million Freckles Under Her Makeup (PHOTO)
John Phillips, Getty Images
Looks can be deceiving — just ask Perrie Edwards of Little Mix, who just revealed she's hiding about a million freckles beneath the veneer of her seemingly one-toned skin.
Edwards, who's no stranger to being vulnerable with fans, shared a rare glimpse at her skin sans makeup via Little Mix's Twitter account Tuesday (August 14), exposing a smattering of lovely freckles that decorate her face.
"Growing up I was always insecure about the freckles on my face. Over the last couple of years I've started to embrace them and don't feel I need to hide them anymore. 'Embrace your individuality. Love what you love without worrying about judgement' P<3," she wrote.
And fans instantly weighed in with awe and support of Edwards' openness.
"You and the rest of the girls always inspire us to love and embrace ourselves little by little, losing the necessity of hiding our imperfections, thank you, we love you so much," one follower wrote, while another noted "Thanks for always being you. you're such an inspiration for every mixer and every young girl and boy who has to deal with freckles, scars.. you helped so many of us, also me, going through accept ourselves and i couldn't be more grateful to you for this. i love you perrie."
Edwards has a history of being open about perceived physical flaws — in 2017, she shared a bold image of a stomach scar that fans saw as a sign of solidarity with followers who had similar marks or lines.
"I have a scar in the stomach too and I'm always insecure showing it. Thank you for this, means a lot," one follower wrote, while another noted "I love everything about this! I've just had my second open heart surgery at 27 and I've battled body confidence endlessly! THANK YOU!"
Perrie Edwards' Hottest Instagram Photos: