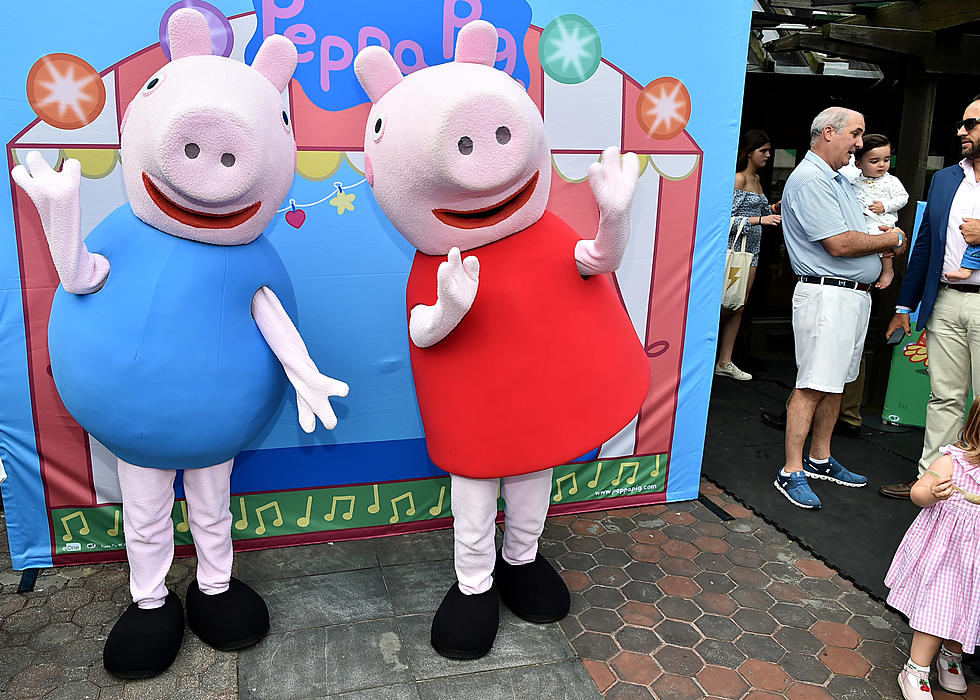 Peppa Pig Theme Park Opening In February
Getty Images for Good+Foundation
She may be no Baby Shark, but Peppa Pig sure can hold her own. Peppa Pig now has her own theme park opening on February 24th, in Winter Haven,  Florida. Peppa Pig's Theme Park is also steps away from LegoLand. Single-day passes start at $30.00 but can also purchase a ticket that gets you into Peppa Pig's Theme Park and LegoLand. Vacation Packages are also available.
Peppa Pig Theme Park will feature:
Campervan: Things can get a little wet in the great outdoors but don't worry, you can enjoy playing in Peppa's Family Campervan while you wait for Mr. Bull to rescue it from the giant muddy puddle!
Fun Fair: Roll up, roll up! Meet Peppa and her friends for a fairground adventure, full of FREE games for the whole family to enjoy.
George's Fort: Explore the maze in Granny Pig's Garden as you try to discover what is making that unusual noise.  Don't worry, it is only a frog croaking. Do you think he might have hopped into George's Fort?  Don't forget to look!
Muddy Puddles Splash Pad: Have an oinktastic time with Peppa and George doing their favorite thing: jumping up and down in "Muddy Puddles"! This lively play area has spouting fountains, slides and other watery surprises to keep the play super splashy and fun! (Don't worry these "Muddy Puddles" are cleaner than the ones on TV.) Getting wet has never been so much fun!
Peppa Pig's Tree House: Climb into the Treehouse and join Peppa for a "tea party," then slide down to the bottom for even more fun in this outdoor play structure.
Pirate Island Sand and Play: Land ho! Dig for buried treasure and build your own sandcastle on the beaches of Pirate Island with Danny Dog in Pirate Island Sand Play!