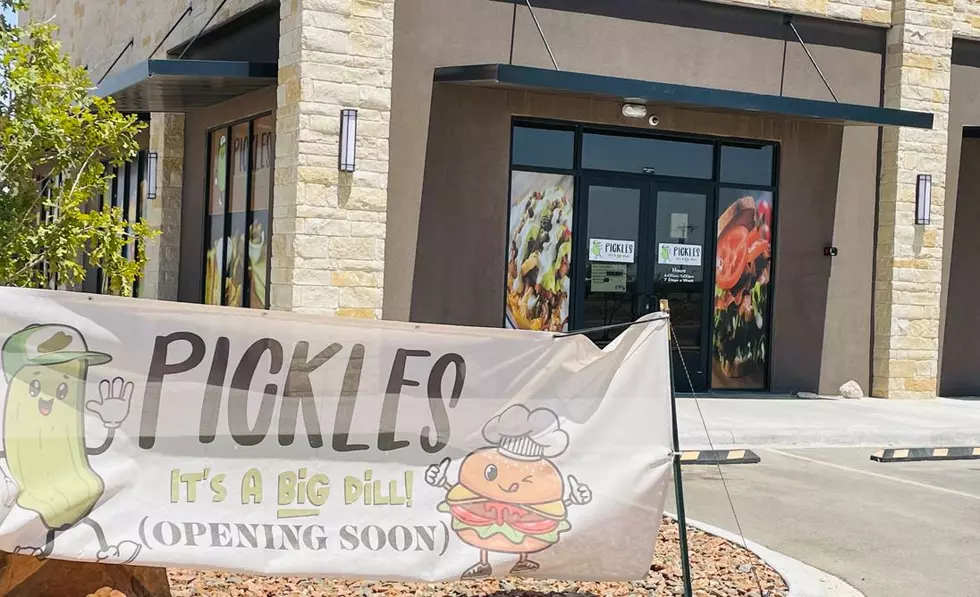 UPDATE: New Pickles Restaurant Now Open In Odessa! Check Out Their Menu
B93images
As I was having lunch at one of my favorite restaurants in Odessa recently, I spotted something I had never noticed before. First of all, if you've never tried La Nortena in Odessa off of JBS Parkway and I-20, it is a must! The asado, chile verde and tamales are to die for. Ok, had to give them a little plug and back to pickles. lol
This new restaurant is apparently going to be opening soon and it absolutely drives me insane that I do not know more about it. What we do know is that it will be open 7 days a week. Exactly what we need, a new restaurant not only in that area but to my knowledge, there is nothing like it in Midland-Odessa currently!
WHERE WILL THE NEW PICKLES RESTAURANT BE LOCATED?
As I mentioned before, La Nortena Tamale Factory is off of JBS Parkway and I-20 in Odessa in a little shopping center, and this new Pickles restaurant will be just a couple of doors down.
As you can see from their sign it says Pickles, it's a big dill opening soon.
I literally walked around the entire building just to look at their photos in the window. From the looks of it they are of course going to have yummy fried pickles, burgers, fries, sandwiches and you can bet if that salad in the photo is on the menu, this salad-loving lady will be ordering that first!
If anyone has the 411 on this fabulous new restaurant hitting Odessa soon, feel free to share the details. Get ready for Pickles yall!
UPDATE: Pickles is now open at 2901 E. Interstate 20, west of JBS Parkway and I-20, just off of the north service road. Call-ins are welcome! Call 432-788-3030 to place your orders to-go! Check out photos of the menu and some of the yummy food items!
10 Restaurants Every Texan Should Try
10 Restaurants Every Texan Should Try