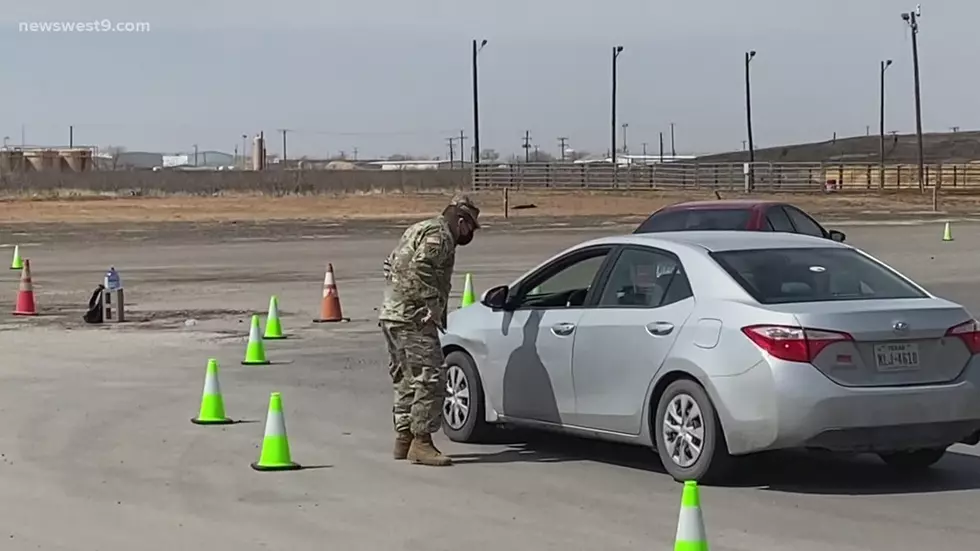 National Guard in Midland to Help With Vaccine Distribution
NewsWest 9
The National Guard has been called out to the Horseshoe Arena to help with vaccine distribution.
According to NewsWest 9, Midland Health is reporting that 30 trained service members have been called into the area to help with the vaccine distribution that is now exclusively at the Midland County Horseshoe Arena.
Team Rubicon, a volunteer organization that had been in town helping at the Golf Course Road Church of Christ location, has finished their assignment in Midland.
Team Rubicon was helping with traffic control which will now go to the National Guard members that have been deployed to help with the Midland vaccine hub.
The National Guard will work in rotations of 8 hours to make the traffic at the Horseshoe run smoothly.
Midland Health is looking to give out more than 5,000 first doses and the same number of second doses per week so volunteers are needed.
Midland Health is looking for both clinical and non-clinical volunteers, if you are interested go to the Midland Health website.
When I went to get my first shot last week at Golf Course Road Church of Christ, the way the line moved and the efficiency of the volunteers on guiding people into a parking place went very smoothly.
I am sure that the National Guard will pick up where Team Rubicon left off and make the process flow smoothly.
We will see today (March 9, 2021) when I take my dad to get his first COVID-19 shot.
Make sure if you can volunteer that you go to the Midland Health website and get registered as a volunteer.
LOOK: Answers to 30 common COVID-19 vaccine questions
While much is still unknown about the coronavirus and the future, what is known is that the currently available vaccines have gone through all three trial phases and are safe and effective. It will be necessary for as many Americans as possible to be vaccinated in order to finally return to some level of pre-pandemic normalcy, and hopefully these 30 answers provided here will help readers get vaccinated as soon they are able.