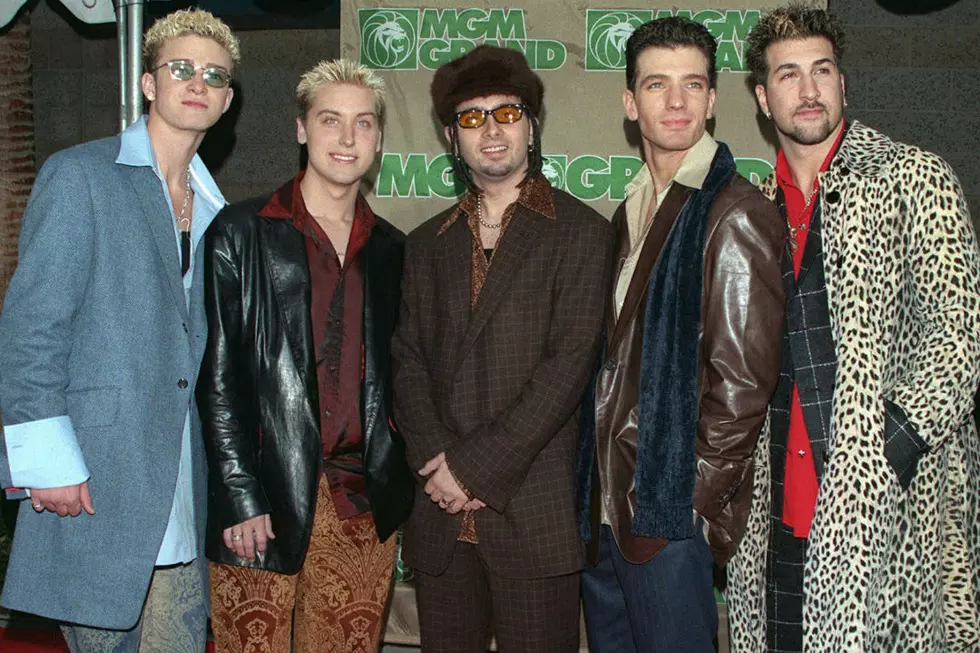 'NSYNC's 1998 Fashion Choices Are Still Questionable 20 Years Later (PHOTOS)
Steve Eichner, Getty Images
Here's some news that'll surely tear up your heart — it's been 20 years since N SYNC hit it big as a five-piece pop act, and while that might have you feeling ancient, they're ensuring longtime fans are able to celebrate the milestone in style.
While the group — made up of Joey Fatone, Chris Kirkpatrick, Justin Timberlake, JC Chasez and Lance Bass — officially formed in 1995, their self-titled debut album wouldn't drop in the United States until three years later. And to celebrate the anniversary, the group announced Friday (April 20) that they'll open a "Dirty Pop-Up" shop from April 28 to May 1 at Los Angeles' Cinematic Pictures.
According to Billboard, the event will "give fans first looks at a limited inventory of official merchandise, as well as an immersive photo activation that will pay homage to iconic visuals from throughout the group's career."
And fans are certainly ready to get into #TheDirtyPopUp.
"I was only 6 when they released their first album here in the states, so, I hope I finally get to see all 5. It would be a childhood dream come true," one follower wrote, while another noted "IS THIS A REUNION!???! if so, I'm buying a plane ticket to LA ASAP!!"
To celebrate NSYNC's landmark achievement, we're looking back where it all began — fluorescent jackets, fuzzy hats and all. Check out a collection of photos from NSYNC in 1998 below, and tell us if you're excited for the shop!
Here's What NSYNC Looked Like in 1998