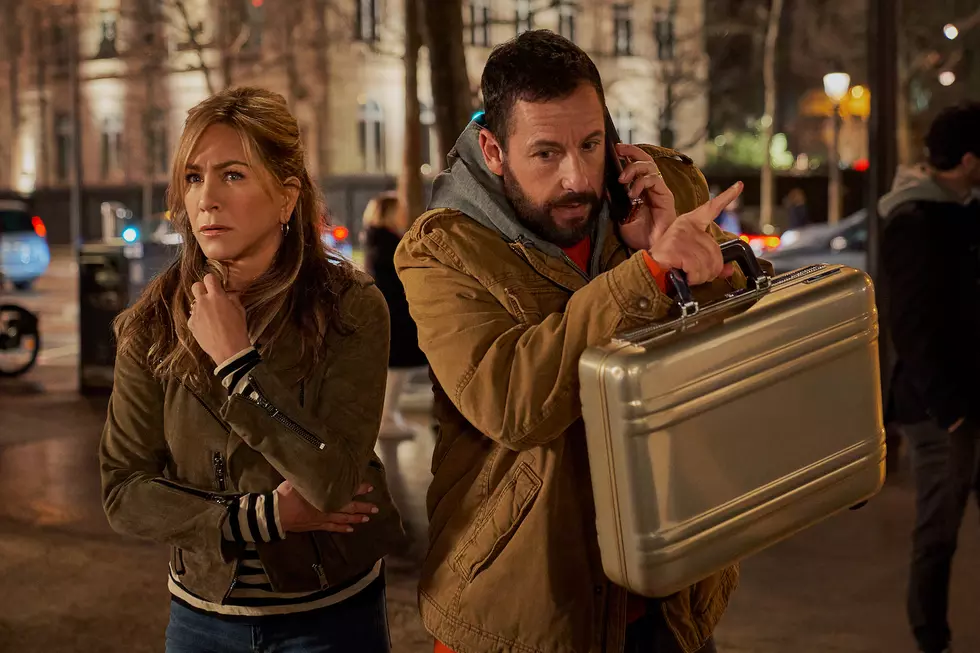 'Murder Mystery 2' Trailer: Sandler and Aniston Are Back on the Case
Netflix
Adam Sandler's long association with Netflix continues. Sandler has been making movies for the streaming service for so long now, in fact — it's been almost eight years since The Ridiculous 6, if you're keeping score at home — that he's now produced a sequel to one of his early Netflix films. That would be Murder Mystery 2, continuing the adventures of the characters, played by Sandler and Jennifer Aniston, first introduced in 2019's Murder Mystery.
Both Sandler and Aniston return for this sequel. The premise should be self-explanatory — although actually based on the film's trailer, there isn't technically a murder mystery in this one. It's actually a kidnapping mystery, with one of their friends getting snatched at his wedding. But maybe Kidnapping Mystery doesn't have quite the same ring as a title. Watch the trailer below:
Here is the film's official synopsis:
Four years after solving their first murder mystery, Nick and Audrey Spitz (Adam Sandler, Jennifer Aniston) are now full-time detectives struggling to get their private eye agency off the ground when they're invited to celebrate the wedding of their friend the Maharaja (Adeel Akhtar) on his private island. But trouble follows the Spitzes again when the groom is kidnapped for ransom soon after the festivities begin — making each glamorous guest, family member, and the bride herself a suspect. MURDER MYSTERY 2 sends Nick and Audrey Spitz on a high-stakes case that finally gives them everything they've ever dreamed of: a shot at their detective agency finally becoming successful…and their long-awaited trip to Paris.
Murder Mystery 2 premieres on Netflix on March 31.
Things That Only Happen in the Movies