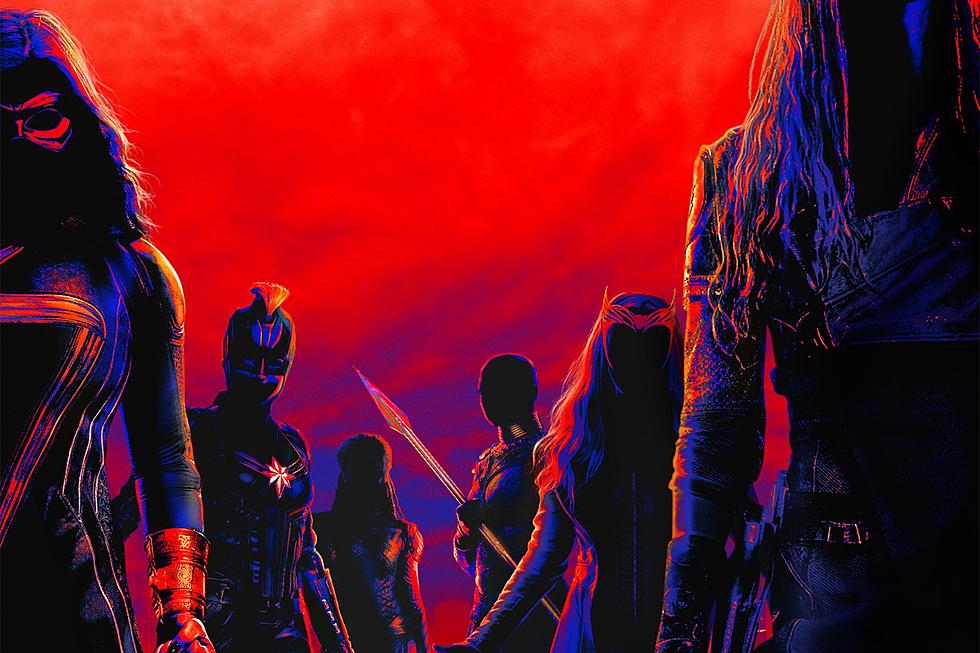 New Marvel Series Focuses on the MCU's Female Heroes
Marvel
Marvel just surprise dropped a new TV series on Disney+ titled MPower — say it aloud as "empower" to get the reference — about the Marvel Cinematic Universe's roster of female heroes. The four-part docuseries is now streaming in its entirety on the service.
Executive produced by Zoë Saldaña, the show blends footage from MCU movies and shows with new animation and interviews with Marvel stars to explore some of the franchise's top stars and their long and complex history. Here is a trailer for the new series:
The four episodes of MPower (at least so far) are "The Women of Black Panther" (which focuses on Danai Gurira's Okoye, Lupita Nyong'o's Nakia, Florence Kasumba's Ayo, and Letitia Wright's Shuri), "Captain Marvel" (which also features Ms. Marvel and Monica Rambeau from the upcoming The Marvels movie), "Scarlet Witch" (which also includes Kathryn Hahn's Agatha Harkness and even Kat Dennings' Darcy Lewis) and "Gamora" of the Guardians of the Galaxy franchise (whose story also obviously dovetails with her sister, Nebula, played by Karen Gillan).
READ MORE: Ant-Man Director Confirms Identity of Post-Credits Character
Here's the full poster for the show:
And here is the series' official synopsis:
"MPower" consists of four stand-alone episodes—all streaming now. From Carol Danvers and Wanda Maximoff to the women of Wakanda and "The Guardians of the Galaxy," the series unpacks the journeys of these characters from their birth in Marvel Comics to the MCU and beyond. Archival footage, imaginative animation and candid interviews work in tandem to profile how these characters and the women behind their success have impacted fans around the world.
All four episodes of MPower are streaming now on Disney+.
Sign up for Disney+ here.
The Weirdest Marvel Comics Ever Published
Of all the thousands of comics published by Marvel, these are far and away the strangest.