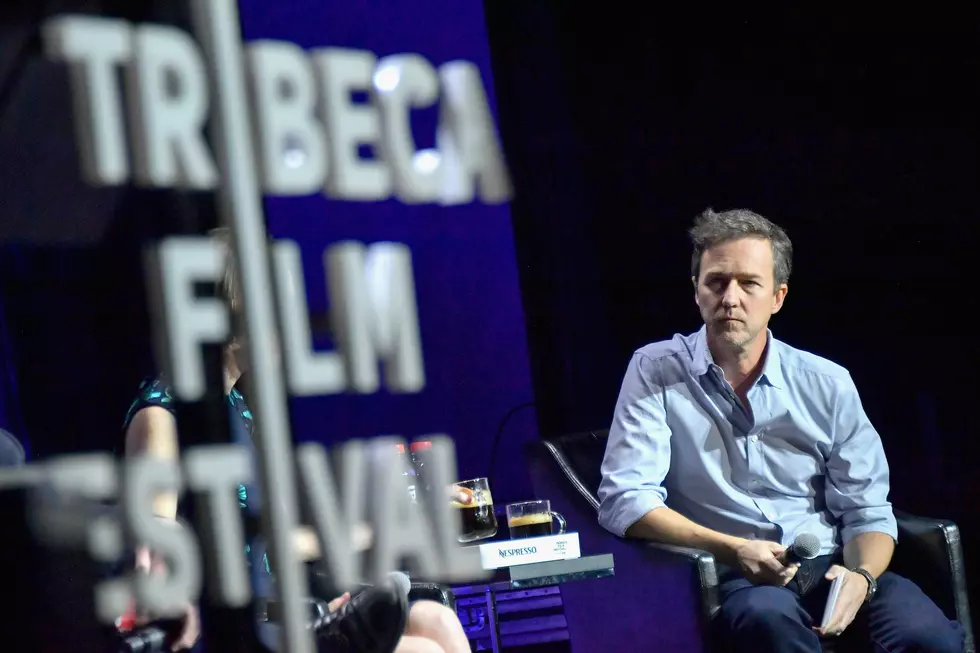 A Firefighter Died Battling a Fire on the Set of Edward Norton's 'Motherless Brooklyn'
Getty Images
Very sad news from the film world today: A fire that broke out on the set of a new movie shooting in Manhattan has claimed the life of a New York City firefighter.
TMZ reports that the incident happened last night on the set of Motherless Brooklyn, an adaptation of the Jonathan Lethem novel starring, written, and directed by Edward Norton:
The shoot was going down in Harlem when the 5-alarm fire broke out just before 11 PM. Norton is directing and co-starring with Willis in "Motherless Brooklyn" ... and the production crew actually called in the blaze, which started in the basement of the building where they were shooting.
Here's some video a witness of the blaze shot on Instagram. The smoke is so thick you can barely see the building.
By the time the FDNY put out the fire, firefighter Michael Davidson had died. Five other people suffered injuries as well.
TMZ got a statement from the film's producers, in which they said that as soon as they noticed smoke on set they alerted the fire department and residents of the building. "We watched firsthand with astonishment as they charged into the smoke to make sure all were safely out and then fought to contain the blaze and prevent it from spreading," they added.
Motherless Brooklyn just started shooting last month in New York City. The film also stars Bruce Willis, Willem Dafoe, Gugu Mbatha-Raw, and Alec Baldwin. It's Norton's first movie as a director in almost 20 years (since 2000's Keeping the Faith). Now it is marked by a terrible tragedy, one that, as a New York City resident, reminds me of the incredible bravery and sacrifices the members of the FDNY regularly make on my behalf.