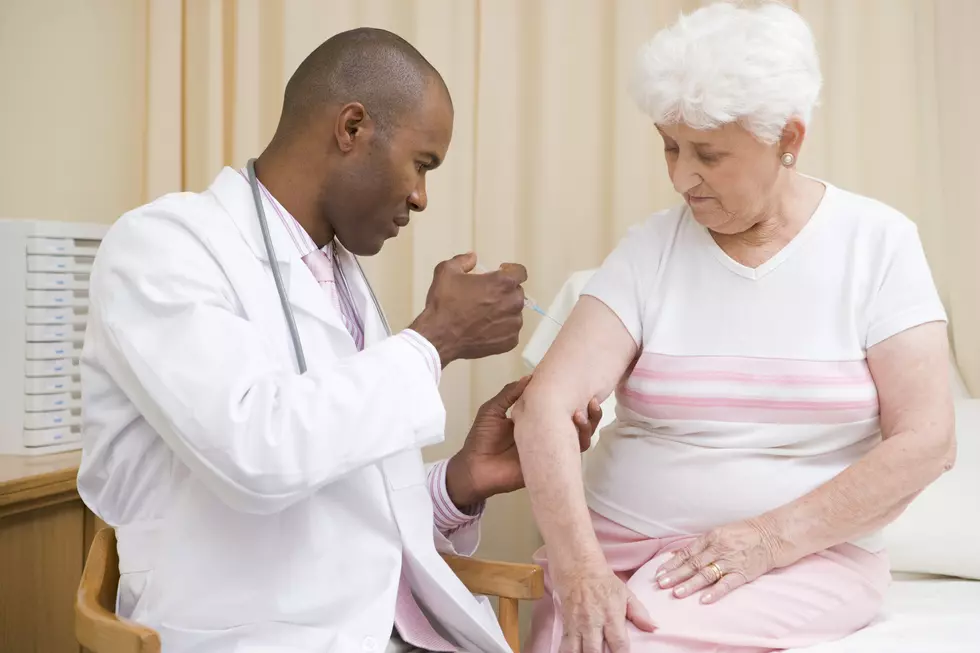 Midland Paramedics Give Vaccines to Residents That Are Homebound
Monkey Business Images/ThinkStock
Midland Health estimates there are about 400 homebound people in Midland that need to be vaccinated.
According to NewsWest 9, Midland Health developed "Home to Home" to help get vaccines into the arms of seniors that are homebound.
"We run a community health program where we already have patients we see in their home, help manage their chronic diseases, that are already homebound," said Johnny Flitton, Midland Health Physicians Assistant.
The workers also teamed up with organizations like Casa de Amigos and Senior Link to get the vaccines to more homebound seniors.
In the initial rollout, the team of paramedics and community partners were able to vaccinate about two dozen people in about four hours, but they are hoping to do more in the next go around.
"We're setting up a process with those community-based partners, Casa de Amigos, Senior Life Midland to help start to maybe receive some of those phone calls and start to compile that secondary list so we can make sure that we can get everybody that's homebound, that we get everybody that's in the populations, the 1A, 1B population, we get them their vaccine," Flitton said.
That means they need to increase manpower and they have a plan.
"We've looked at growing that in size and we've talked with the Texas Tech physician assistant program. They have some interest, Texas Tech residents medical students, nursing students. We have a pretty big resource to pull from," Flitton said.
The "Home to Home" members will be looking to vaccinate more seniors in Midland on Tuesday through Thursday of this week.
Odessa and Pecos also have plans in place to get homebound seniors vaccinated as well.
Enter your number to get our free mobile app
Here are some tips for self-care during the pandemic: