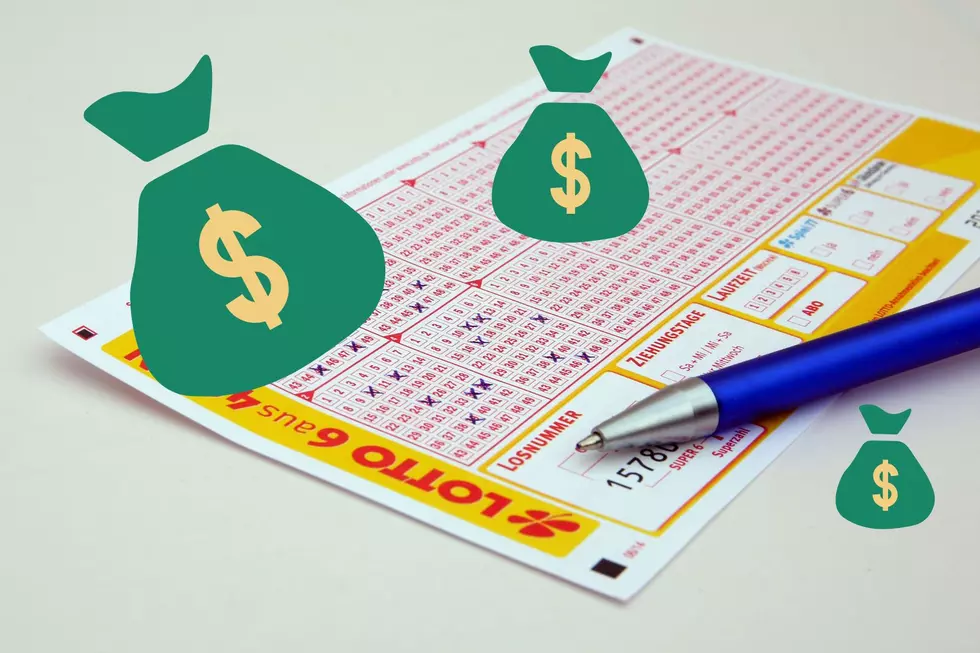 Mega Millions Almost $1 Billion, Drawing TONIGHT!
How are those New Year's resolutions going a few days in?
Thriving.
Or maybe just surviving.
Perhaps dead on arrival and you're already looking ahead to 2024...
Whether you're off to a great start to the new year or not, this sure could change everything.
The first Mega Millions drawing of 2023 turned out much like the last one of 2022 — NO JACKPOT WINNER.
So what does that mean?
The Mega Millions jackpot is "flirting with the magic $1 billion mark."
Yes, that's BILLION with a B.
After no ticket matched all five white balls and the gold Mega Ball Tuesday night, the new jackpot for Friday's drawing is closing in on 10 figures.
As of this post, it's estimated to be at $940 million ($483.5 million cash).
The jackpot hasn't been won since October 14. And it hasn't been this massive since July 29 when a single winner in Illinois claimed the $1.337 billion prize.
Even if Friday's jackpot doesn't quite reach the billionaire club, it would still rank near the top in terms of prizes.
There have only been three bigger jackpots in the 20 years since the game began in 2022, according to lottery officials.
It's always important to remind you as your excitement builds your chances of winning the jackpot stink.
We're talking like 1 in 300+ million.
Put it this way, Mega Millions officials say there were only six jackpot winners in all of 2022.
But hey, why not be the first in 2023?
If you do, you'd be joining this elite company.
The top Mega Millions jackpots to date:
| | | |
| --- | --- | --- |
| Amount | Date | Winning Tickets |
| $1.537 billion | 10/23/2018 | 1-SC |
| $1.337 billion | 7/29/2022 | 1-IL |
| $1.050 billion | 1/22/2021 | 1-MI |
| $940 million (est) | 1/6/2023 | ? |
| $656 million | 3/30/2012 | 3-IL, KS, MD |
| $648 million | 12/17/2013 | 2-CA, GA |
| $543 million | 7/24/2018 | 1-CA |
| $536 million | 7/8/2016 | 1-IN |
| $533 million | 3/30/2018 | 1-NJ |
| $522 million | 6/7/2019 | 1-CA |
40 Of the Worst Christmas Gifts El Pasoans Have Gotten
Want ideas on what NOT to give someone for Christmas? Here are some suggestions from some El Pasoans