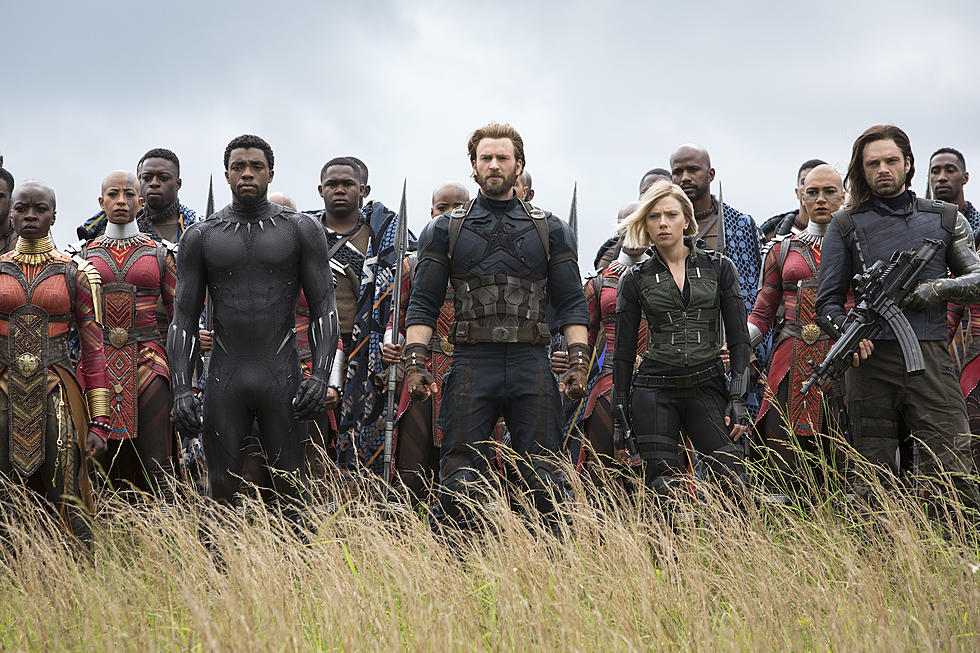 Disney's Bob Iger Says Studio Is Planning a 'New Franchise Beyond Avengers'
Marvel
As the end of Marvel's Phase 3 approaches, closing out with next year's Avengers 4, we're left looking ahead to wonder where the MCU will go next. We know a little bit of what to expect from Phase 4, with the Spider-Man: Homecoming sequel and third Guardians of the Galaxy, but beyond more spinoffs and solo movies, what will pick up the mantle from the Avengers? According to Disney, an entirely new franchise will take its place.
During an earnings call on Tuesday, studio head Bob Iger spoke about the future of the MCU. According to The Hollywood Reporter, he noted that the Marvel team has already plotted out films into the next decade, and as we know the studio has already secured release dates into 2022. But then he dropped a more interesting reveal:
I'm guessing we will try our hand at what I'll call a new franchise beyond Avengers, but that doesn't necessarily mean you won't see more Avengers down the road. We just haven't made any announcements about that.
It'd be one thing to say the studio is merely planning more massive crossover narratives with new and familiar characters into Phase 4, but "new franchise" suggests something much bigger, and entirely new, is in store. It likely won't just be more stories with the characters we already know (and are soon to meet, like Captain Marvel), but this new brand could introduce something we've yet to see. (And if you're thinking X-Men, don't count on it.) It may be related to the possible Eternals movie Kevin Feige has recently spoken about, which follows a genetically-modified race of humans. Will they be our new Avengers?
It's certainly hard to imagine anything replacing a brand as major as the Avengers, but trying to predict what's next for the MCU based on the first three Marvel Phases may prove futile. Feige has spoken about switching up the storytelling structure for Phase 4, telling io9 that the comic book-inspired structure of the first three phases – solo movies leading into massive event team-ups – may take a backseat in Phase 4. "I think that's a wonderful structure that's worked for decades in the comics, has worked for us now for a decade, so I think it's a good model," he told the site last month. "But it doesn't necessarily mean we're going to stick to it in stone."
But this doesn't mean the Avengers will be gone forever. Iger did note on the call that they could return in a team-up in the future. "Given the popularity of the characters and given the popularity of the franchise, I don't think people should conclude there will never be another Avengers movie."
Feige has also promised more diversity for Phase 4, alluding to the studio carving out space for more movies about women and people of color. If this new so-called franchise takes bigger risks with more dynamic and diverse casting and storytelling, I'm all for it. Until then, we've still got Ant-Man and the Wasp on July 6, Captain Marvel next March, and Avengers 4 next May to look forward to.
Every Marvel Cinematic Universe Movie Ranked From Worst to First