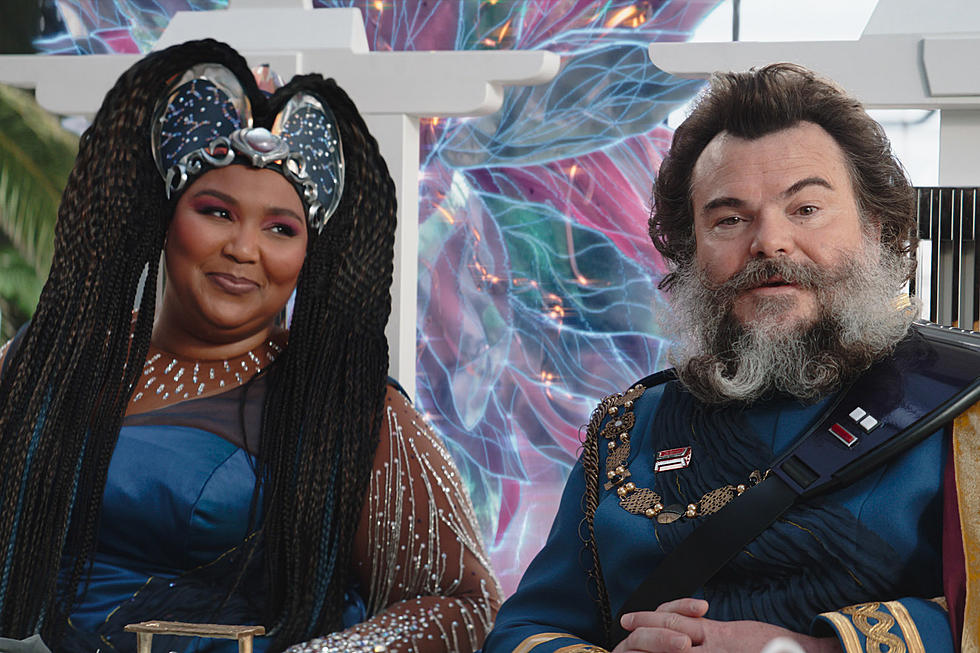 Was This the Best or Worst 'Mandalorian' Episode Yet?
Lucasfilm Ltd.
This whole season of The Mandalorian has been polarizing, but last week's episode, "Guns For Hire" was especially divisive. Was this a return to form and the more anthology-style storytelling of early episodes? Or was this a tone-breaking cameo-fest, featuring actors whose mere presence in Star Wars totally broke the reality of the show?
That debate is the subject of our latest Star Wars video. In it, our own Ryan Arey continues our season-long discussion of The Mandalorian, this time with IDW senior editor Heather Antos and Paul from the YouTube channel Heavy Spoilers. They discuss the anticlimactic resolution of the Darksaber storyline, the shift from dark horror to goofy comedy, the appearances by Jack Black, Christopher Lloyd, and Lizzo, and all of the hanging plot threads that the show only has two episodes to resolve (What happened to restoring IG-11? Did Mando forget all about that guy?!?) Watch the full discussion below:
READ MORE: Why The Mandalorian Crossed Over Into The Book of Boba Fett
If you liked that video reviewing Season 3 Episode 6 of The Mandalorian, check out more of our videos below, including all the Easter eggs and secrets in Season Episode 6 of The Mandalorian, all the Easter eggs in Episode 5 of The Mandalorian Season 3, and our review of The Mandalorian Season 3 so far. (Sensing a theme here?) Plus, there's tons more over at ScreenCrush's YouTube channel. Be sure to subscribe to catch all our future episodes. The Mandalorian Season 3 is now available on Disney+. New episodes premiere on Wednesdays.
Sign up for Disney+ here.
Every Star Wars Movie, Ranked From Worst to Best
Here is every theatrical Star Wars movie, ranked from the worst to the best.