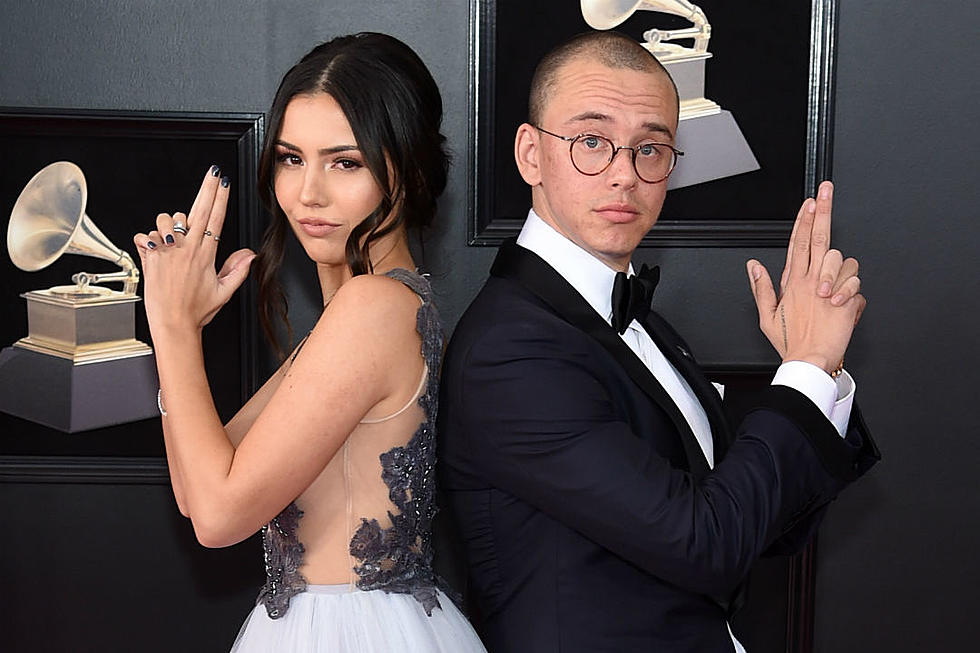 Logic + Jessica Andrea Officially Divorce Months After Separation
Jamie McCarthy, Getty Images
Logic and Jessica Andrea have divorced after nearly three years of marriage, and just a few months after they confirmed that they had begun drifting apart.
The couple were spotted together at the 2018 Grammys in January, but began growing apart shortly thereafter. Logic confirmed in an emotional message in March that things had gone south, but that he and Andrea were still "best friends."
"After two years of marriage, we have come to the loving conclusion that we are much better as friends," he wrote. "It's very simple: it just didn't work out. There is no anger involved...No fighting, no cheating, no nothing. We love each other and will continue to support each other for the rest of our lives."
He urged his fans: "Don't be sad," and noted he didn't foresee any "displays of anger or hatred that tear people apart."
"There are no sides, there is just us. Two people who loved each other in marriage and will continue to love each other for the rest of our lives," he concluded.
Andrea responded: "I love you Bobby ... and love to all the fans!"
Celebrity Breakups of 2018