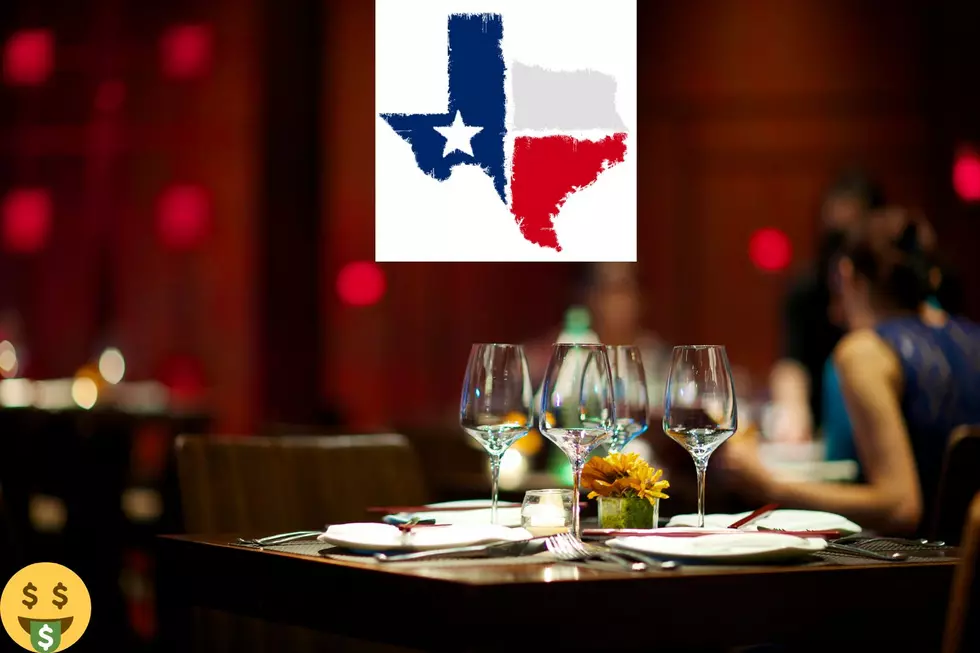 Have You Eaten at Texas' Most Expensive And Bougie Restaurant?
Cavna
Hungry people of Texas, are your pockets really as bad and boujee you think they are? With Valentine's Day right around the corner, it's almost that time of year to take your loved ones out, wine them, and most definitely dine them.
If you're looking to treat your sweetheart to the ultimate fine dining experience in the Lone Star State, we've got the place for you. Just make sure your bank account can take the dent you're about to put in it.
ARE YOU BAD AND BOUGIE ENOUGH FOR THE MOST LUXURIOUS  RESTAURANT IN TEXAS?
If you're wanting to take your dating experience to the next level, you're going to want to go to Killen's Steakhouse in Pearland. According to The Daily Meal, Killens Steakhouse is the most expensive restaurant in Texas.
When looking at the menu, it is definitely going to make your mouth water, but it could also make your pockets ache at the same time. This luxury restaurant has steaks that start off at $44 just for an 8-ounce wet aged fillet, and tops out at $195 for a New York strip.
BRING YOUR WALLET AND POCKET FULL OF CASH
Dinner for two at Killen's Steakhouse could run you at least $700 to $800, and that's not even including all the appetizers you might want to try.
Killen's has a seafood tower with caviar alone that's over $300. This place is definitely delivering bang for your buck.
People think just because we're in Texas, all we know how to do is barbecue and talk about the Dallas Cowboys, but I can reassure you going to Killen's Steakhouse is far from backyard barbecue, and this establishment is top-tier class.
So if your pockets are fat enough, this might be your go-to spot for enjoying the most luxurious and most expensive date in Texas.
Where's the Money At? Here Are the 10 Richest Cities in Texas
Here's a handy list in case you're looking to join the upper crust.
Top 10 Best Places To Live In Texas
Killeen, Texas 10 Most Missed Restaurants That We Wish Never Left
I asked the good people of Killeen, Texas to go down memory lane and tell me some of their favorite restaurants growing up that are no longer here. They are truly missed, but the memories live on. Did your favorite make the list? If not, let us know! Tap
our free app
and send us a message with the Chat feature.