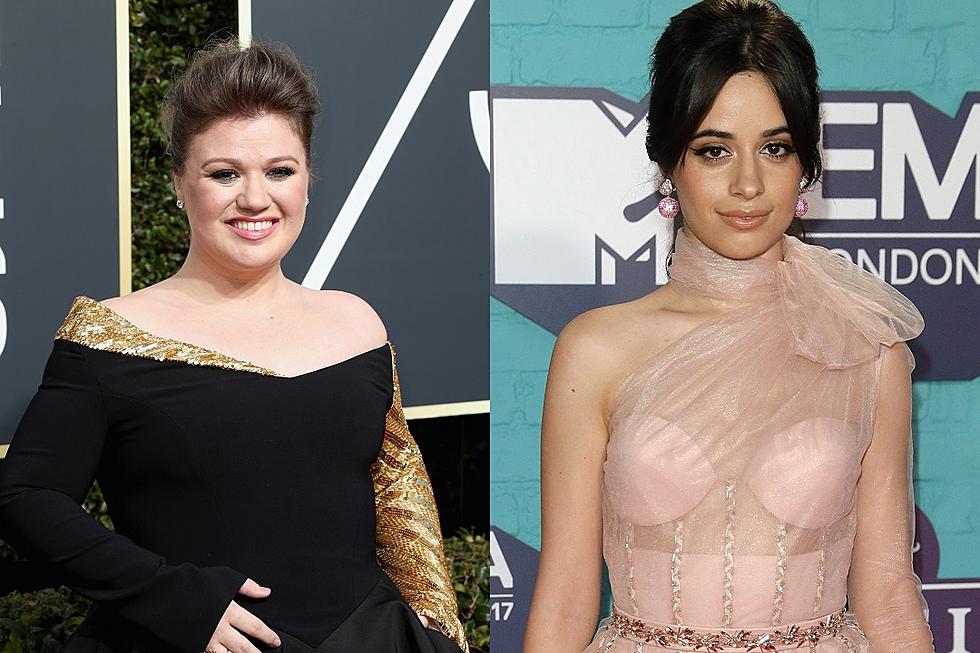 Kelly Clarkson Is 'Really Digging' Camila Cabello's New Album
Frederick M. Brown, Getty Images
"Havana, oh, na, na" is probably the lyric of the century. And the current lyric in Kelly Clarkson's head.
In the midst of talking (or tweeting) about motherhood, dream collabs, hanging with P!NK and whatnot, the "Piece by Piece" singer opened up about whose album she's listening to right now.
"I just got @Camila_Cabello['s] new album and am really digging her vibe," Clarkson tweeted following with "#GRAMMYsAskKelly."
While both artists have reality singing competition roots in them, they also have another thing in common: having the best 2018 so far.
Kelly Clarkson managed to present and sing at the 'Globes' with Keith Urban and meet personal favorite stars Streep and Steve Carrell. Her presence at the award show was followed by an appearance at the Television Critics Association where she fangirled over River Cuomo of Weezer's tweet about her album.
On the other hand, Camila Cabello managed to break records within the first 24 hours of Camila's release as it skyrocketed to the No. 1 spot on iTunes Canada in eight minutes while "Havana" becomes the longest pop song by a female artist to get radio play.