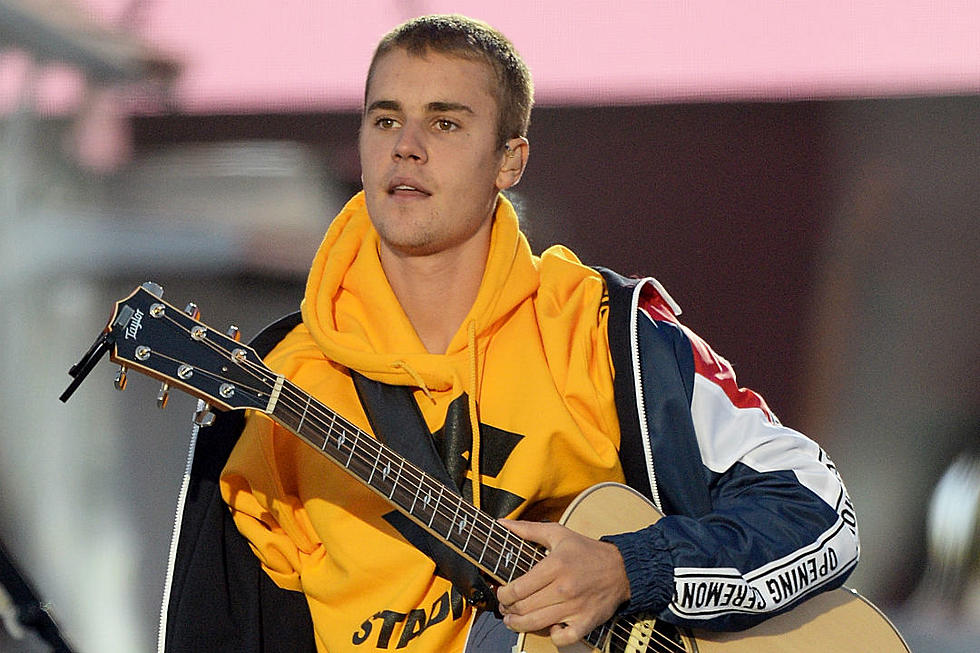 Paparazzo Hospitalized After Justin Bieber Hits Him With Truck
Getty Images
Justin Bieber's most recent trip to church was hardly soothing — the Purpose singer hit a paparazzo with his truck in an accident that ultimately sent the man to the hospital.
Bieber was leaving services at the Saban Theater in Beverly Hills last night when he was confronted by a swarm of paparazzi (you can see it all unfold on TMZ). After climbing into his truck and starting the engine, Bieber hits the road, but, unfortunately, also rolls over a cameraman en route.
To Bieber's credit, he immediately jumps out of the vehicle, gets down to the man's side and repeatedly asks if he's OK while onlookers make contact with paramedics. TMZ reports Bieber stayed on the scene for about 10 minutes before authorities arrived.
The accident ultimately did not lead to a citation for Bieber. A friend drove the singer home while another drove his truck home. The paparazzo was taken to the hospital for non-life threatening injuries and described Bieber as "compassionate."
Celebrities Who Famously Smiled in Mugshots: