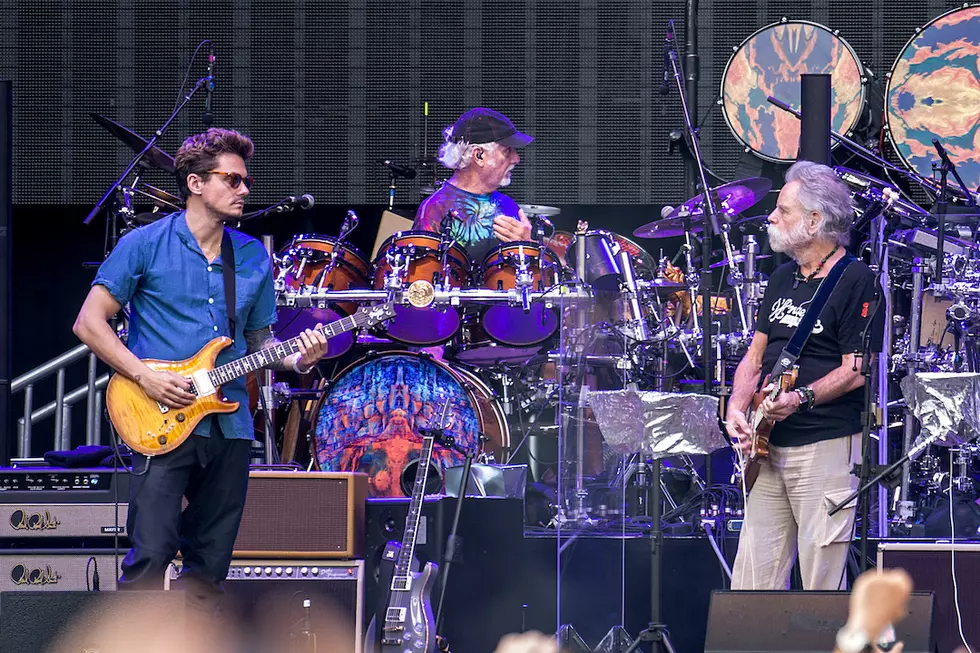 John Mayer Leads Non-Stop Dance Fest For Dead & Company At Citi Field: Photos
Josh Lowe for PopCrush
Dead & Company returned to New York's Citi Field to cast their rainbow Saturday night, June 24. Deadheads armed with tie dye shirts and cannabis marched out in full force to enjoy a 22-song set list over the span of 3 hours.
While John Mayer is currently in the midst of his Search For Everything Tour, the guitar genius put his summer-long quest on hold to join Dead & Company's Grateful Dead veteran rockers Mickey Hart, Billy Kreutzmann and Bob Weir to offer his contributions to the band. Although the artist did not perform any of his own songs, the real magic of the show was attributed to Mayer's incredible string bends and his knowledge of "the build," the hallmark of Jerry Garcia.
After more than an hour of relentless jamming, the second set threw Citi Field into a Deadheads dance party frenzy, among other activities: If Mayer's guitar shredding wasn't enough to grab the crowd, the double-drum set certainly did. Mayer, Burbridge and Chimenti joined in on the battle of the drums with horns and sticks in the expansive "Drums," which echoed across Queens.
The glowing Saturday night set will rank as a favorite among Deadheads in the many years to come. The tradition has remained alive after the death of Garcia in 1995, and no one could honor the late guitarist better than Mayer, the perfect stand-in.
See photos of the show up top.