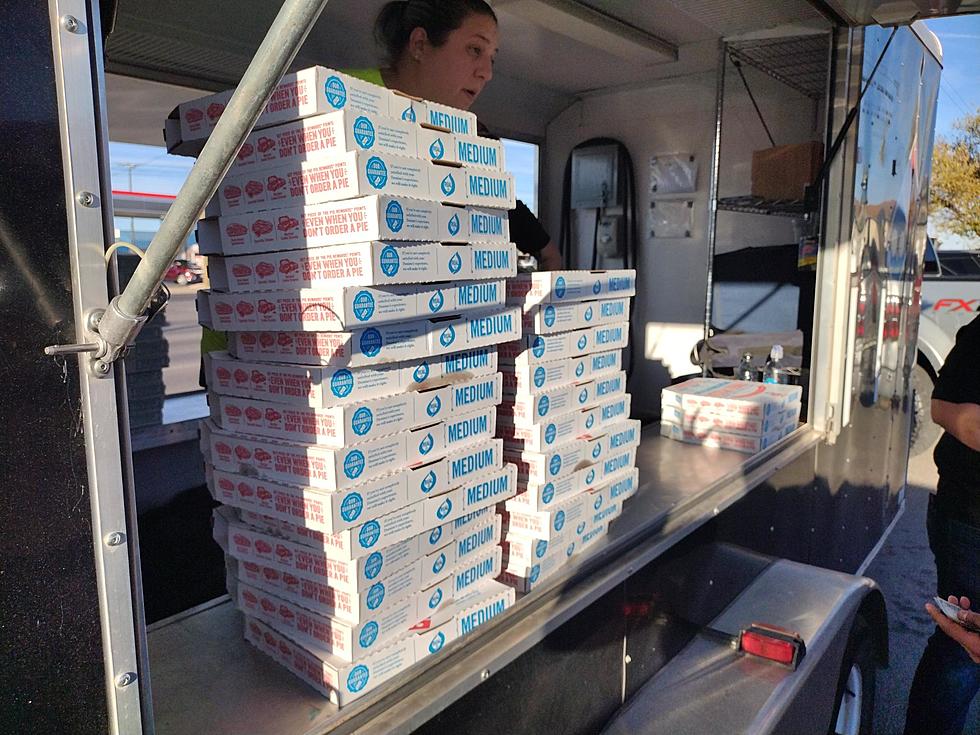 TUESDAY! $3 Dollar Dominos Pizzas Drop This Tuesday Nov 29th In Midland And Odessa!
aye aye images
It's $3 Dollar PIZZA time at Dominos and it's all for a great cause.
• TUESDAY, NOV 29th IN MIDLAND AND ODESSA!
This really is one of the best pizza deals you're ever going to get and you get to help St. Jude Children's Hospital. Here are the details!
WHEN DO THE $3 DOLLAR PIZZAS FROM DOMINOS HAPPEN?
Tuesday, November 29th, 2022 from 4pm to 6pm
WHICH LOCATIONS WILL HAVE THE $3 PIZZAS?
2 LOCATIONS ONLY
Dominos at Illinois and Midkiff in Midland 3300 West Illinois
Dominos at 42nd and Dixie in Odessa 1106 East 42nd
WHAT SIZE PIZZAS ARE $3 DOLLARS?
Medium Cheese Pizzas and Pepperoni Cheese Pizzas ONLY
HOW CAN I PAY FOR THE $3 DOLLAR DOMINOS PIZZAS THIS TUESDAY?
CASH ONLY is accepted for the $3 Dollar Pizza Event
HOW DOES THE $3 DOLLAR PIZZAS Benefit ST. JUDE?
$1 Dollar from each $3 pizza sold during this event goes to St. Jude Children's Research Hospital.
Make sure to JOIN B93, Mix 97-9 and LONESTAR 92 LIVE this Tuesday and grab some awesome pizza and help an incredible cause. Make plans now for this Tuesday afternoon!
How Does Helping St. Jude HELP?
St. Jude shares the breakthroughs it makes, and every child saved at St. Jude means doctors and scientists worldwide can use that knowledge to save thousands more children.
More cancer clinical trials than any other children's hospital Children at St. Jude receive leading therapies in a compassionate setting, while learnings are shared with researchers and doctors to help more kids.
The Pediatric Cancer Genome Project, led by St. Jude and Washington University, seeks the genetic origins of cancer and possible new cures. Raw sequence data for all published results is freely shared with the global research community.
Top 5 Movies Filmed In Midland and Odessa
These are the Top 5 movies that were filmed in Midland and the Top 5 movies filmed in Odessa, Texas. As per IMDb.