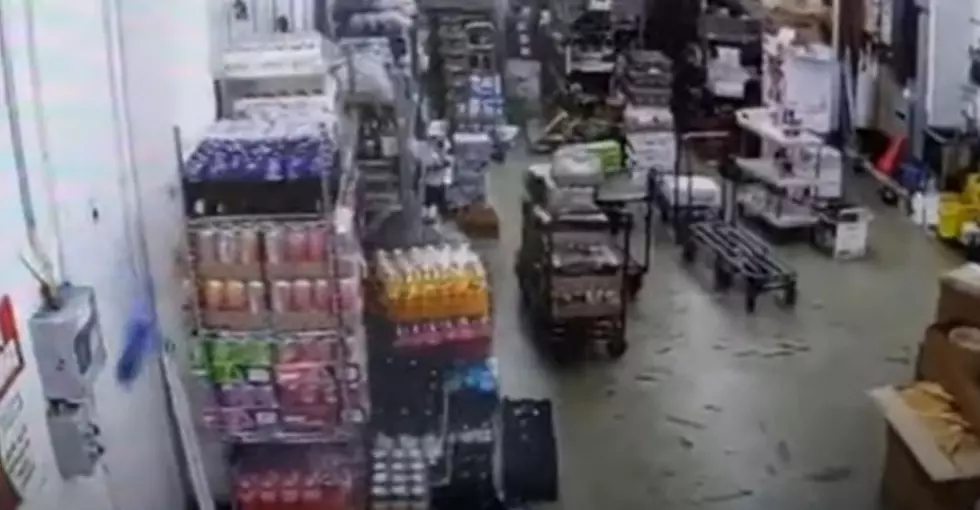 More Video From This Month's Strongest Earthquake In Texas In 27 Years!
Extreme Weather Via YouTube
Did you feel the Earthquake on November 16th? Apparently, a lot of people in West Texas did. At approximately 332pm, a 5.3 Earthquake hit the Mentone, Texas area here in West, Texas on November 16th, 2022.  SEE VIDEO BELOW
• IT WAS THE STRONGEST EARTHQUAKE IN TEXAS IN 27 YEARS!
The earthquake was the third largest in Texas history, according to the US Geological Survey. It was felt across West Texas and many people captured video.
• SEE MORE VIDEO OF THE EARTHQUAKE THAT HIT WEST TEXAS BELOW
• SEE THE VIDEO OF SHELVES SWAYING AT PECOS SUPERMARKET!
The Earthquake measured at 5.3 and was felt by people from El Paso, Texas, to Big Spring as far up as Lubbock and in San Antonio and Austin, Texas in the area. It's the biggest Earthquake to hit the area since 1995.
• 5 AFTERSHOCKS WERE REPORTED AFTER THE INITIAL QUAKE!
According to USGS...5 aftershocks were reported after the initial quake of 5.3. The aftershocks were felt almost 30 minutes after the initial quake.
3:39 pm Aftershock of 2.8
3:40 pm Aftershock of 3.4
3:45 pm Aftershock of 2.6
3:52 pm Aftershock of 2.5
4:01 pm  Aftershock of 2.6
• THE BIGGEST EARTHQUAKE TO EVER HIT THE STATE OF TEXAS WAS IN 1931
The largest known earthquake to ever hit the state was a 6.0 magnitude quake in the town of Valentine, near Marfa, back in 1931.
• DID YOU FEEL THE EARTHQUAKE?
It's crazy how sometimes you don't feel a thing and your neighbor does. Did you feel the earthquake? The USGS website actually has an online survey you can fill out if you DID feel the earthquake here in West Texas!  They ask that you fill out this online survey to let them know. As of around 5:15 p.m. Wednesday, 1,040 people had submitted reports.
Did your house shake? Did you feel it at work? Or did you see SHELVES swaying like in the video above?
Wow! Have You Seen The Two-Story Whataburger In Texas?