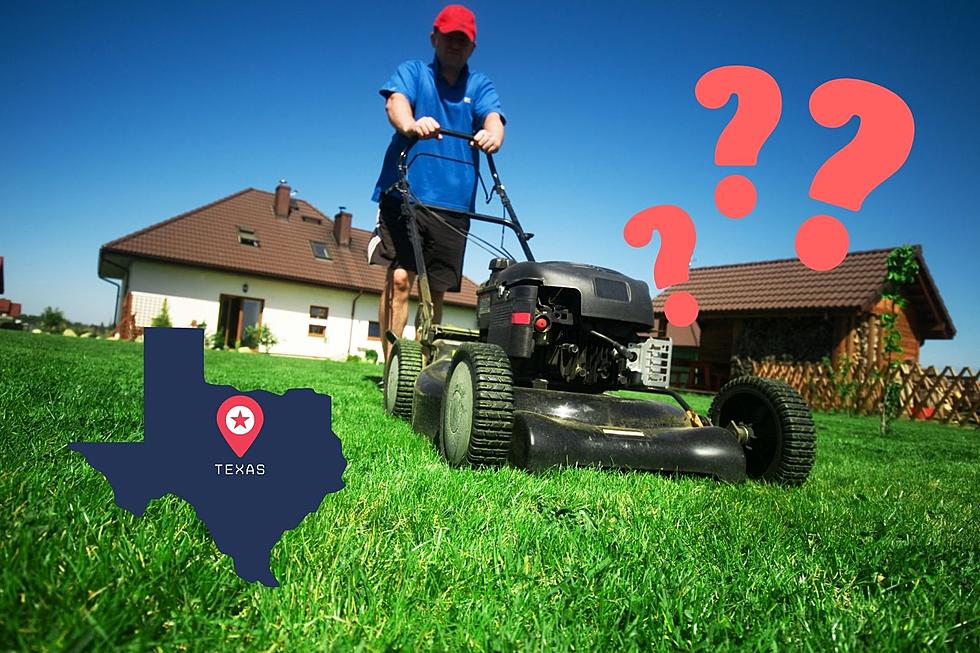 For The Best Texas Lawn, Learn Now When Mowing Ends
Canva
Grass cutting can be one of the most unpredictable life maintenances of living in the Killeen-Temple, Texas area because each year you don't know if you will be dealing with excessive heat, prolonged drought, or perpetual gulf moisture swirling its way into the mix. When it is less of the former and much more of the latter, you often find yourself mowing the lawn every 5 days to a week.
Thanks to a whole lot of heat and drought, you probably were only cutting the grass about every two weeks through much of the summer. After the heat finally broke and we started to get even the tiniest amount of precipitation, you could be back on a nearly weekly schedule recently.
How do you get your yard ready for winter in Texas?
It is not quite time to put away the mower for the winter, and some might even say you technically never stop mowing. However, there are a few things you should do to prepare for the slowing and ending of the growth season, and then you can make the best decision from there.
When do you stop mowing your grass for winter in Texas?
Once the temperature falls below 50 enough that the ground temperature is also below 50, you can put away the mower for a bit about Christmas. You may still want to make a pass each month to keep the grass the same level, and to clear any type of fallen leaf or other debris that could be blocking sunlight.
The most important thing to do to make your lawn winter ready is to slowly drop its length to around 2 inches. Never chop more than 3 inches off your grass at a time, and if the clippings are more than an inch long, you should definitely consider collecting enough to prevent sunlight blockage.
New To Texas Super Food Saves Lives 9 Surprising Ways
9 surprising health benefits of the Texas super food coffee according to
Hopkins Medicine
.
Gallery Credit: Noah/Canva
ACL Fest 2023 Hit It Or Skip It
Gallery of artists playing both weekends of 2023 Austin City Limits Musical Festival
Gallery Credit: Noah/ACL Fest/Various
16 Iconic Foods That Originated In Texas According To Tasting Table.
Tasting Table
made a list of 16 iconic foods that originated in Texas. This is a gallery of those 16 foods.
Gallery Credit: Noah/Canva/Getty Images