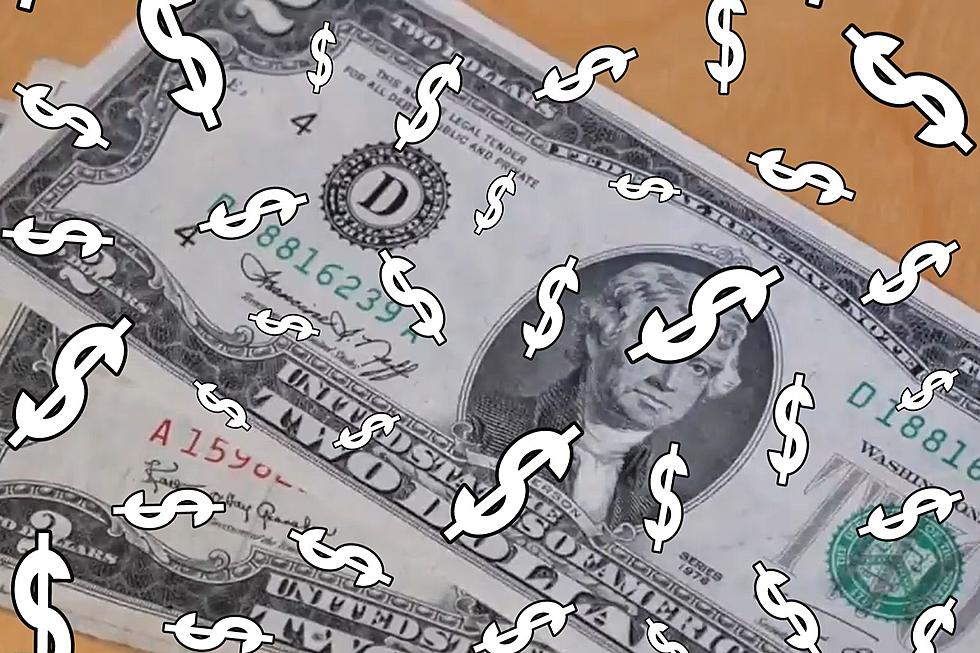 Official: Your Texas $2 Bills Could Now Be Worth Thousands
USA Today/Canva
Did you ever collect anything as a child growing up in Texas like sports cards, comic books, stamps, or Beanie Babies? I remember several kids collecting Cabbage Patch Kids and Barbies, but nobody ever stopped to think about collecting money.
Recently a $2 bill that was printed in only 2003 was auctioned off for $4,000 after previously being sold for $2,400. The reason this particular bill was able to gain so much value was because it have a very rare and low serial number.
How much are $2 bills usually worth?
Of course there are still a large number of $2 bills that are only worth two dollars because of how many of them are in existence. However, $2 bills have been getting printed since the 1800s, and there are tons that have been minted in the last 170 years or so that have significantly higher values.
How do I know if my $2 bill is worth much more?
Much like there is the Beckett Guide and website to rate the quality and rarity of a collectible item, you can look up the approximate value of your $2 bills dating back to the Civil War at US Currency Auctions.
The value of the bills are influenced by many factors from circulation, design, defect, type of note, and year of issue. If your $2 was minted prior to 1976, its potential value goes up significantly as all the bills since the bicentennial have had the same design.
If you had an older relative that ever collected $2 bills, you might want to dig through their old shoe boxes for potential lost treasure. Read more in this USA Today article.
Discontinued, Rare, and Old Cigarette Brands
Check Out This Rare Lakeside Oasis Near Lubbock That Is For Sale
Lakeside living in Lubbock County? You bet. Check out this rare lakeside home that is for sale in Ransom Canyon.
Gallery Credit: Chad Hasty
50 Discontinued Soda Pops