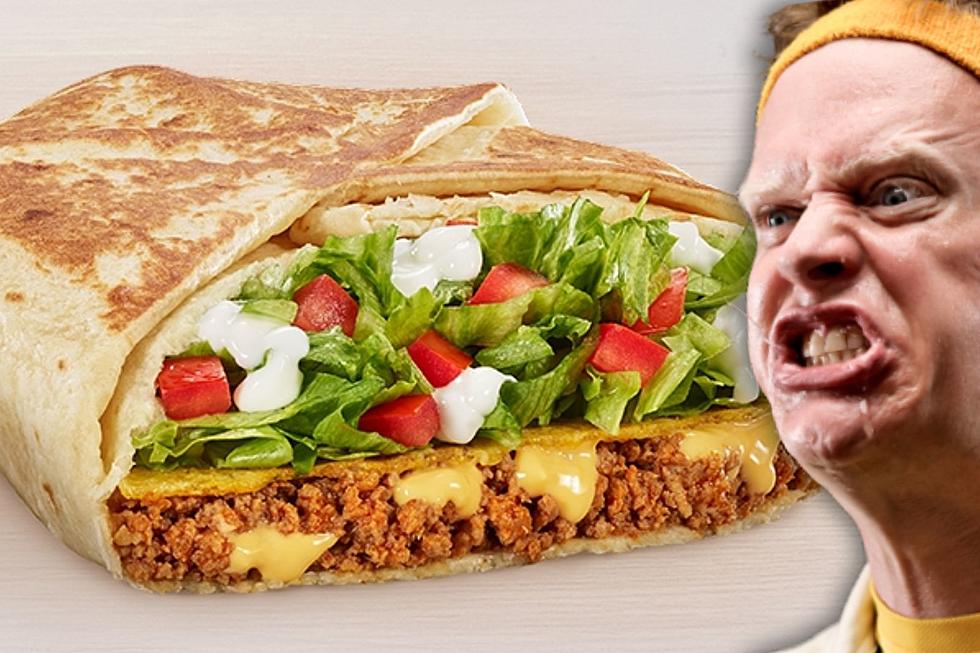 Taco Bell Sued by New York Man With Beef About Meat
Taco Bell/Getty Images
A New York man who was looking to "live mas" claims he was served the exact opposite in his meals from Taco Bell.
According to The Washington Post, Frank Siragusa has filed a class-action lawsuit "on behalf of himself and other customers disappointed by the amount of filling in Taco Bell's Mexican Pizza items as well as its Crunchwraps."
Why Is Taco Bell Being Sued?
In the lawsuit, which was filed Monday in the U.S. District Court in the Eastern District of New York, Siragusa is seeking nearly $5 million in return from Taco Bell.
That's a lot of Mexican Pizzas. A quick check of Taco Bell's online menu shows a Mexican Pizza costs $4.99 while a Crunchwrap Supreme runs $4.89.
The Washington Post explained the lawsuit alleges "violations of law banning unfair and deceptive trade practices.
The report states the lawsuit includes photos from Taco Bell's advertisements for the products along with images of what Siragusa was allegedly served.
The side-by-side comparison of the two have started to circulate on social media.
Taco Bell reportedly did not respond to The Washington Post's request for a comment on the matter.
Other Instances Of Fast Food Restaurants Sued For Expectation Vs. Reality
A CNN report shared additional details of the lawsuit filed against Taco Bell including a section where attorneys say "meat prices are very high and many consumers, especially lower income customers, are struggling financially."
CNN said this is not the first time Siragusa's attorneys have represented a client seeking what they deem to be fair servings from a fast food giant.
The article states the same law firm represented a Florida Burger King customer last year who allegedly felt his burger was less beefy than what was advertised.
According to CNN, the Burger King lawsuit "went to mediation and reached an impasse."
Best Looking State Patrol Cars In (Almost) Every State
For the past 10 years, the American Association of State Troopers has held a contest to determine which state has the best looking patrol cruiser. Nearly every state police agency submits their best photo of their sharpest patrol vehicle a chance to win the coveted cover photo on the association's annual calendar. From cop cars rushing through blizzards to vehicles on the Grand Ole Opry stage, here are this year's nominees.
WOAH: 99 Signs You Were a Teenager in the '90s
Grab your Hypercolor T-Shirt and Bonnie Bell Lip Smackers because we're traveling in time to the most radical decade of them all. Only real '90s teens will remember these iconic pop culture moments--see how many you recall!
The Definitive List of The Oddest, Strangest and Downright Filthy Town Names In Every State
We combed through list after list of the oddest, strangest and somewhat naughty-sounding town names in every state. From Smut Eye to Ding Dong, you can learn unbelievable facts about each of these towns below.