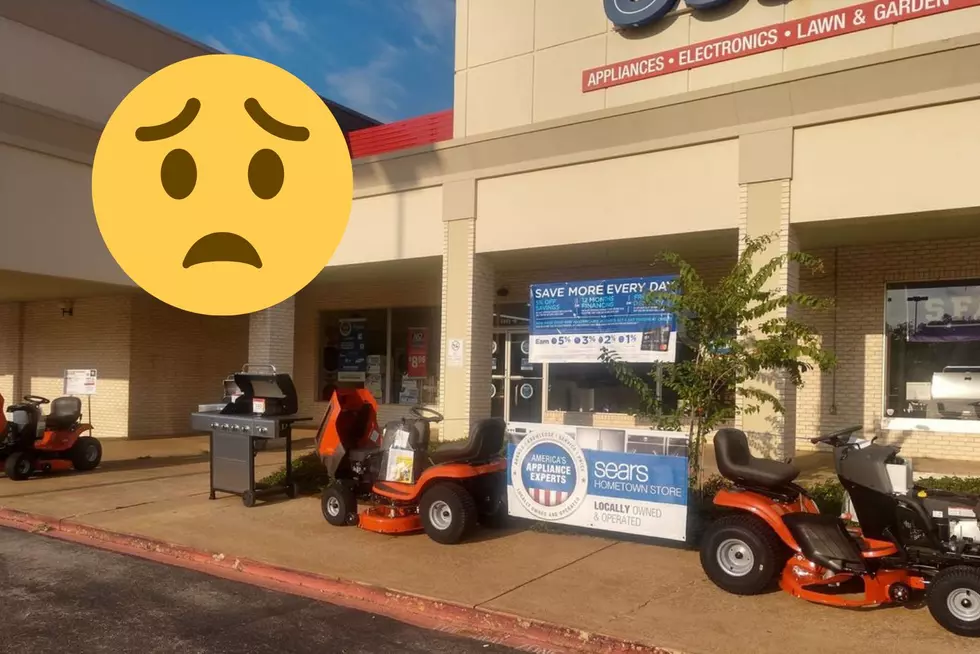 The Last 13 Sears Hometown Stores In Texas To Close
searshometownstore/canva
After learning that the Sears Hometown Store in Nacogdoches was closing down, I was interested to find out how many of these stores were left around the state of Texas.
The stores have little in common with the Sears stores of old that sold everything from clothes to guns via mail order to rural communities around the state. According to The Wall Street Journal, these were spun off from Sears Holdings in 2012.
Sears still supplies them, but these small local stores that sell lawnmowers and home appliances are locally owned by independent contractors like Doug Atkinson in Nacogdoches.
Related Article: Which Wich Permanently Closes In Lufkin, Texas
The Last Sears Stores In Texas Are Closing Down
Sears Hometown Stores Inc officially declared bankruptcy on Wednesday, December 14, 2022. They have already begun the process of closing down all their stores.
It's not a matter of if the local stores are prosperous, it's about the supply chain for these stores going away. The Craftsman, DieHard, and Kenmore brands being sold off during the harder times at Sears have a lot to do with it as well.
Before you couldn't buy these brands anywhere else but Sears, but in recent years that has changed. Basically the problem with Sears Hometown stores was Sears.
The Sears Hometown Stores were just along for the ride after Sears started to cave, leaving us with very few stores left in Texas. Now it's just a matter of time before these stores are just a memory.
Business News: Five Guys Burgers And Fries Closes After 10 Years in Lufkin
If you live close to one of these Sears Hometown Stores, stop by and see if you can get a deal. Most locations already have huge discounts during the liquidation sales.
Mind-Boggling 2022 Moments That Felt Like Pranks
We pulled together a list of 11 inexplicable news stories that have already gone viral this year. They might seem like jokes, but we regret to inform you that they were all very much real. Check them out below.
Lufkin, Texas Teen Is Among 20 Missing Kids Hoping For A Christmas Miracle
These are children that have gone missing since November 15th, 2022. Help these families be reunited for the Christmas holiday by looking at the photos.