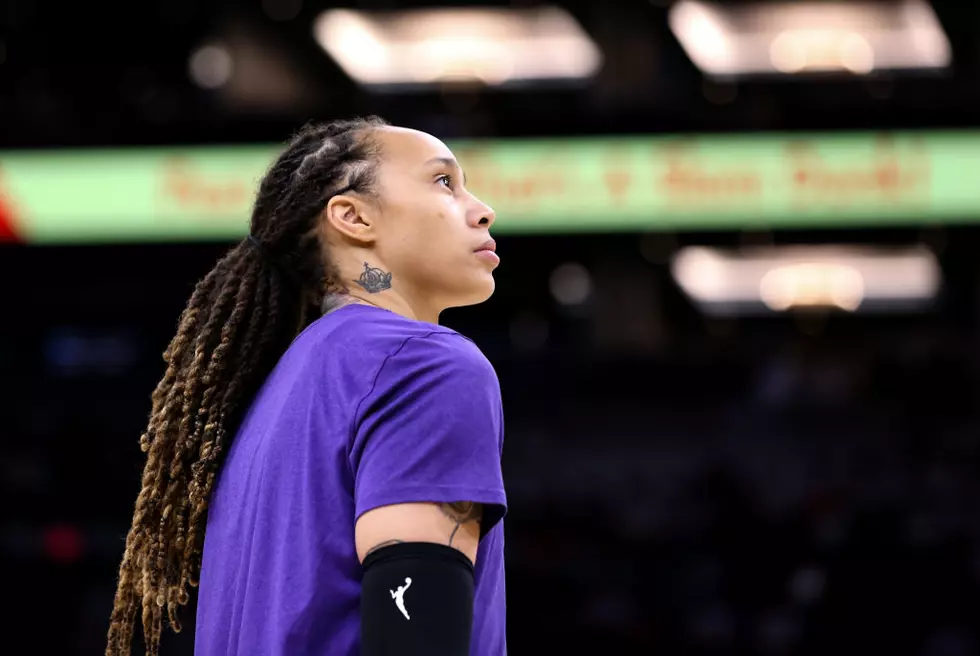 Houston Native Brittney Griner Pleads For Help From President Biden
Mike Mattina/Getty Images
WNBA star Brittney Griner, currently detained in Russia, wrote a handwritten letter to President Biden for help.
According to the Texas Tribune, Griner has been in custody in Russia for the past four months and she penned a letter on July 4th to Biden asking him to help bring her and the other American detainees home.
"Please don't forget about me and the other American [d]etainees," Griner wrote, according to excerpts of the letter shared by a family representative. "Please do all you can to bring us home."
Griner was a player in college for Baylor University in Waco and then went on to become a seven-time WNBA All-Star center and two-time Olympic Gold medalist. She was playing basketball in Russia as most WNBA players do during the offseason.
She did not realize that she would be used as a pawn, when Vladamir Putin attacked Ukraine, to trade for Russian detainees jailed here in the United States.
She was detained at Sheremetyevo International Airport in February for having vape cartridges that contained hashish oil in her luggage, a charge that carries a 10-year sentence in prison in Russia.
Griner will likely be convicted because less than 1% of all trials in Russia against Americans end in acquittal.
The letter Griner wrote on July 4th, ironically for her own independence, is the first plea the WNBA star has made to Presiden Biden.
No word yet on what President Biden will do, but it is likely he will do all he can to get her released, even though it might mean we have to give up a dangerous Russian detainee for her freedom.
CHECK IT OUT: 100 sports records and the stories behind them
15 Ways You Can Help People in Ukraine Right Now
As Americans watch events unfold in Ukraine, many wonder how they can help. Below is a list of organizations responding to the crisis in Ukraine along with information on how you can support their various missions.