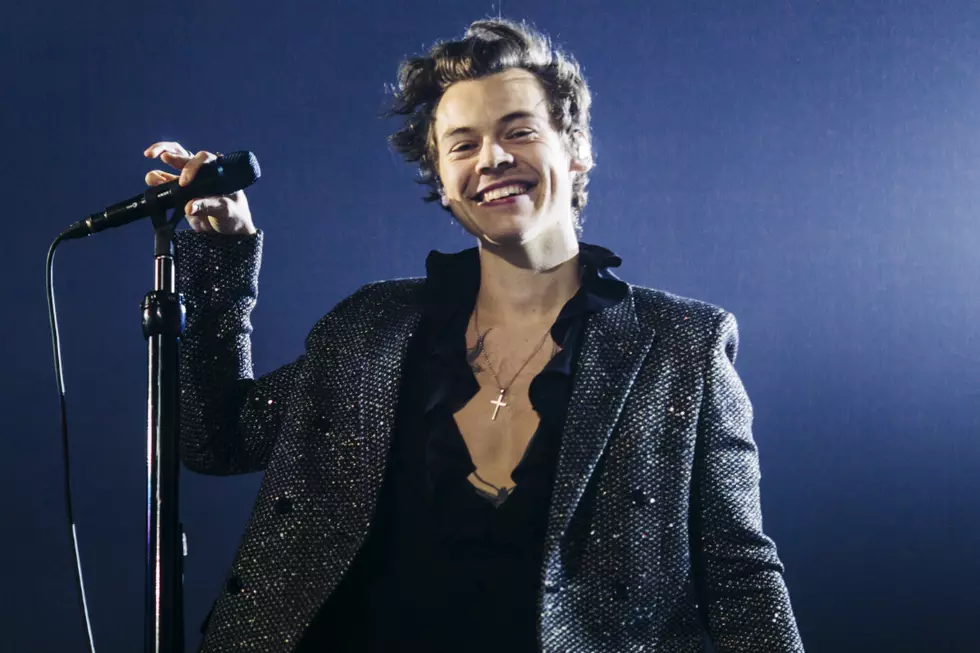 Harry Styles to Perform 'Fine Line' Album Live at The Forum
Handout/Helene Marie Pambrun, Getty Images
Harry Styles will perform his new album, Fine Line, live for the first time next month.
The former One Direction singer announced he will celebrate the release of his upcoming record with a one-night performance at The Forum in Inglewood, Californa. He'll perform all his new music on December 13, the same day he's dropping Fine Line, the follow-up to his 2017 self-titled debut LP.
He shared the exciting news via Twitter on Tuesday morning (November 5), simply writing, "FINE LINE LIVE AT THE FORUM!" alongside a link to his website.
You can get tickets and more information here.
The Forum's official Twitter account also posted a video, confirming the event.
Fans were sent into a frenzy trying to figure out why Styles would choose the "Lover" singer's 30th birthday — of all days — to drop new music. In fact, some of them even theorized the two might have teamed up on a song together.
Though it seems very unlikely, we're excited about the new era of Harry Styles. His new album follows his previously-released single "Lights Up."
Hary Styles' Hottest Red Carpet Photos