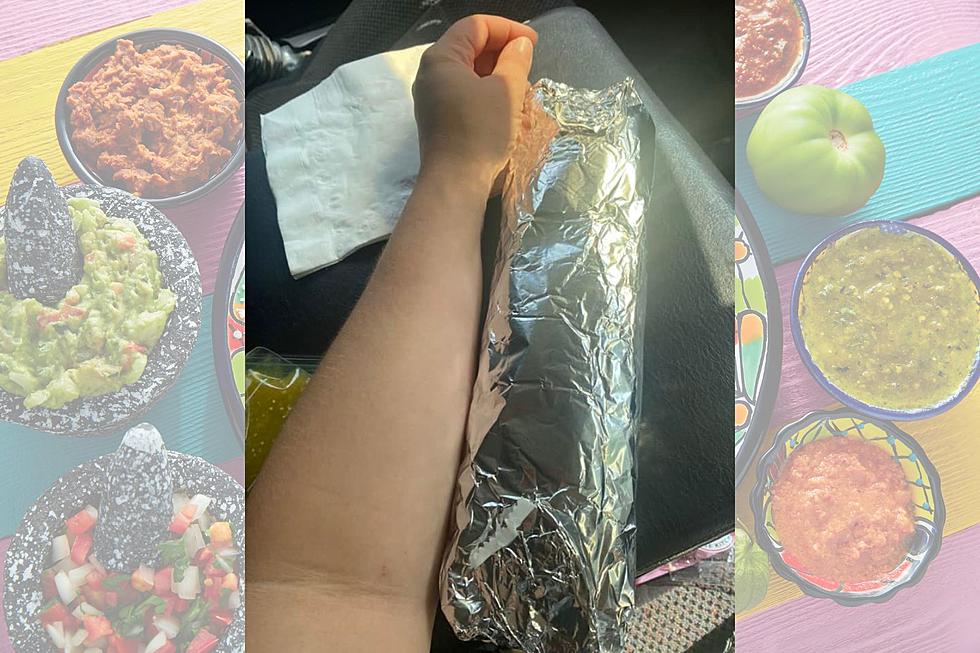 There is a Burrito As Big As Your Arm in Kilgore, Texas
Missy Lovell, Canva
We are very fortunate here in East Texas to have so many delicious food options to choose from. A personal favorite is always Mexican food, the flavors are amazing and often times you get a large portion of food for the money that you spend. But when I was scrolling through social media and came across a place that makes burritos as big as your arm in Kilgore, Texas I had to spread the word about this place. 
I'm disappointed to say that I haven't visited El Gallito Taqueria yet, but after looking at the photo posted online and all of the menu options they have, I'm going to have to stop by soon to try their food for myself. According to their Facebook page they open up at 6:00am for the early workers and keep serving up fantastic tacos, quesadillas, burritos, and so much more until around 3:00 p.m.  
That Burrito Could Feed You For Multiple Meals
El Gallito Taqueria makes a burrito for $6 or if you're feeling adventurous you can go for the Super Burrito for $10 and that is the gigantic burrito you're seeing in the photo. This burrito looks like it could feed a family, or at least could be spread out over multiple meals for one person. It seems like a good deal for just $10. 
Where Can I Get the Super Burrito in Kilgore?
If you want to try and eat the whole burrito you can stop by their location at 2006 South Henderson Blvd, Kilgore, TX 75662.  
Is there a bigger burrito than this in East Texas if so, let me know, billy.jenkins@townsquaremedia.com 
8 Best Places for a Big Delicious Burrito in Tyler, Texas
If you're looking for a great tasting burrito in Tyler, Texas here is a look at some of your best options.
Impressive Modern and Classic Cars on Display at Kilgore Cruise Night
Here is look at the vehicles that were on display this past Saturday at Kilgore's Cruise Night.