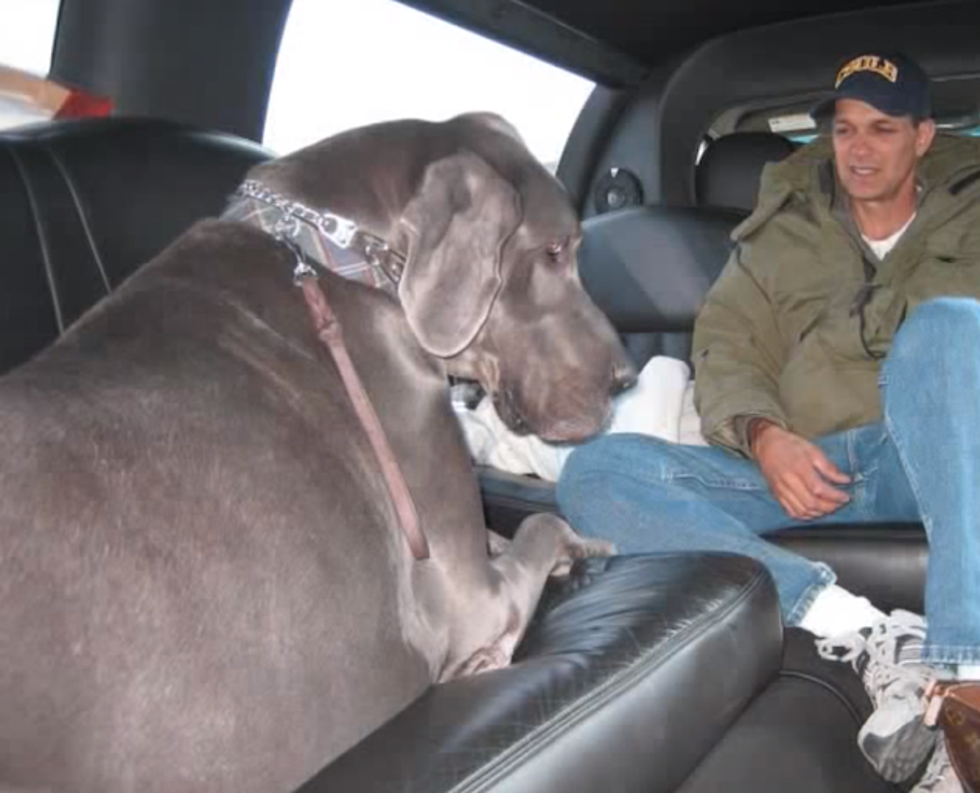 Giant George, World's Tallest Dog Dies
YouTube
The world has lost a gentle giant.
Verified as the world's tallest dog by Guinness World Records, Giant George died last Thursday, one month before his eighth birthday.
In a statement from his owners on posted on their official website, it was announced that had George passed away:
'It is with a heavy heart that we announce Giant George died on Thursday, October 17, 2013. George passed away peacefully surrounded by loved ones; one month before his eighth birthday. We appreciate the love and support you have given Giant George over the last several years.' - GiantGeorge.com
ABC News reported that Giant George, 3 feet, 7 inches from paw to his shoulder and almost seven feet long, was known for his appearance on shows like 'The Oprah Winfrey Show', 'Live with Regis & Kelly' and 'Good Morning America'.
The owners, Dave and Christie Nasser donated a percentage of Giant George merchandise to animal charities and in 2011. Family, friends and fans have all posted to George's Facebook page with their condolences.