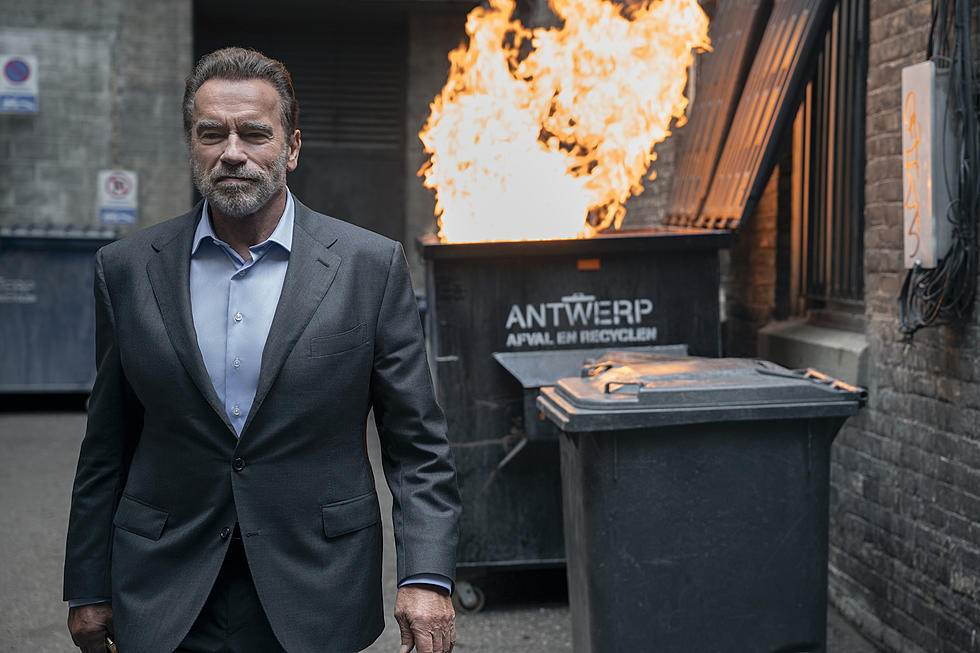 'FUBAR' Trailer: Arnold Schwarzenegger Is Back on Netflix
Netflix
Arnold Schwarzenegger hasn't had a (live-action) role since 2019, when he played the Terminator yet again in Terminator: Dark Fate. (My kids were big fans of Superhero Kindergarten, though, so there was that.) And he's never starred in a scripted TV series before. But that all changes in a few months when Schwarzenegger headlines Netflix's summer series FUBAR, a big action comedy show from creator Nick Santora (Reacher, The Fugitive).
Netflix had previously announced the show but today they revealed its premiere date: May 25. They also unveiled a short first teaser for the show, which features Schwarzenegger getting hit in the balls by Fortune Feimster. So we're off to a promising start. You can watch the clip below:
The rest of FUBAR's cast includes Monica Barbaro, Milan Carter, Jay Baruchel, and Schwarzenegger's Terminator: Dark Fate co-star (and current The Last of Us co-star), Gabriel Luna. Here is the series' official synopsis:
A CIA Operative on the verge of retirement discovers a family secret. Forced to go back into the field for one last job, the series tackles universal family dynamics set against a global backdrop of spies, action and humor.
And here's what Schwarzenegger himself had to say about the show.
Everywhere I go, people ask me when I'm going to do another big action comedy like True Lies. Well, here it is. FUBAR will kick your ass and make you laugh - and not just for two hours. You get a whole season. It's been a joy to work with Nick, Skydance, and Netflix to give my fans exactly what they've been waiting for.
FUBAR premieres on Netflix on May 25. The series will run for eight 60-minute episodes.
An AI Chatbot Reviews Classic Movies
We asked ChatGPT about 25 of the greatest movies ever made. Here are its reviews...