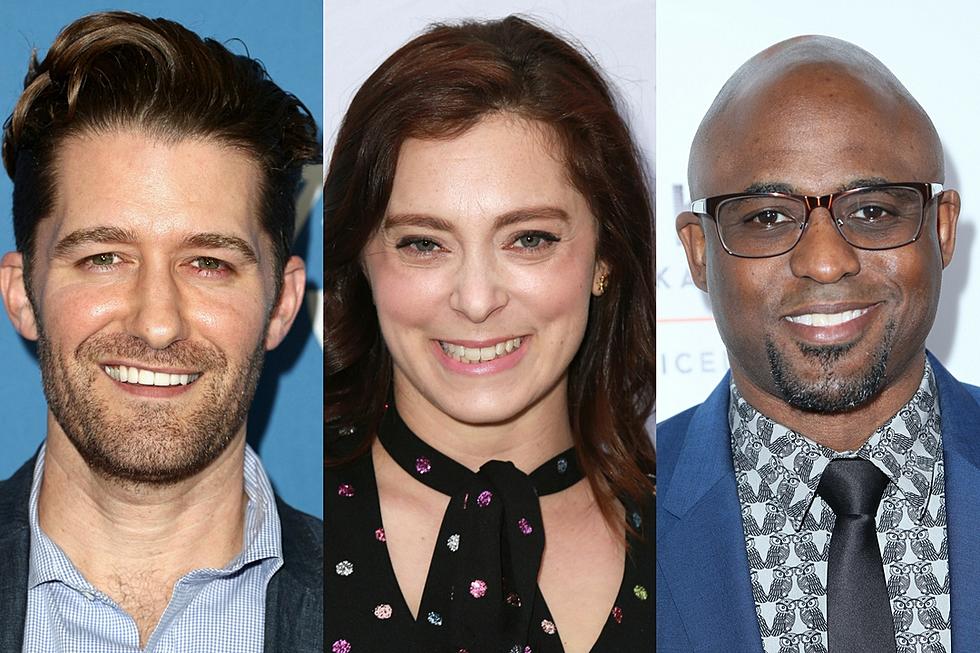 Broadway + TV Stars Band Together for Parkland Benefit Concert
Frederick M. Brown/Getty Images; Leon Bennett/Getty Images; Maury Phillips/Getty Images
Members of the Broadway community are banding together for a good cause.
A number of theater and TV stars will team with the students of Marjory Stoneman Douglas High School for a special benefit concert on April 16. Proceeds from the show will go to the fund established for victims of the Parkland, Florida shooting that left 17 dead and 17 injured in February, as well as Shine MSD, which supports arts advocacy in Parkland.
Performers include Matthew Morrison (Glee, Finding Neverland), Rachel Bloom (Crazy Ex-Girlfriend), Wayne Brady (Whose Line Is It Anyway, Chicago cast of Hamilton), Noah Galvin (The Real O'Neals, Dear Evan Hansen), Justin Guarini (American Idol, In Transit), Vincent Rodriquez III (Crazy Ex-Girlfriend), Ephraim Sykes (Hamilton, Hairspray Live), Donna Lynne Champlin (Crazy Ex-Girlfriend), and more.
Stoneman Douglas students will also perform songs they've written by themselves and in collaboration with renowned theatrical composers including Joe Iconis, Bobby Cronin, and Zoe Sarnak. Additionally, several students will speak at the event, and the dance troupe of Jaime Guttenberg, a 14-year-old who died in the shooting, will give a special performance in honor of her memory.
From Broadway With Love: A Benefit Concert For Parkland, USA will be held at the BB&T Center in Sunrise, Florida. Tickets go on sale to the general public starting Tuesday at 12 p.m. ET and will be available online at Ticketmaster.com, by calling 1-800-345-7000, or at the BB&T Center Box Office. For more information on the event, visit FromBroadwayWithLove.org.
Celebrities Demanding Tighter Gun Control Laws