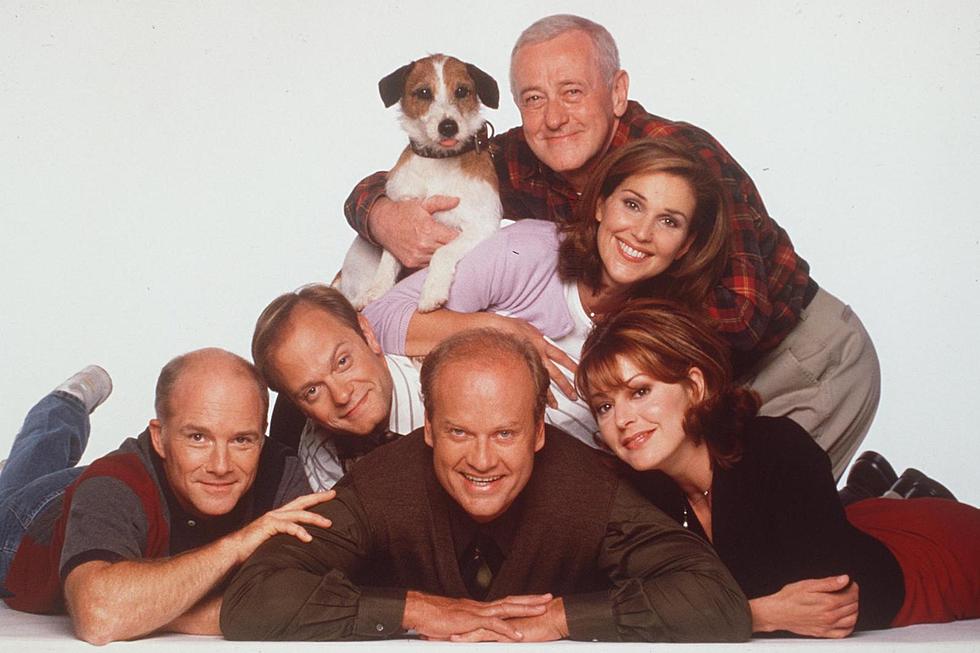 'Frasier' May Return to TV to Toss Salads and Scramble Eggs For a New Generation
Getty Images
If you are sick of old TV shows returning to the airwaves (does Netflix have airwaves?) you may hear the blues a'calling again very soon.
Deadline reports that the chances are high that we could see a reboot of the beloved Cheers spinoff Frasier. Their sources claim star Kelsey Grammer is "meeting with writers who are pitching different concepts for the potential followup series." The twist here:
Unlike the slew of recent revivals of comedy series with the original cast and original creative auspices, including Will & Grace, Roseanne and Murphy Brown, I hear that Frasier is envisioned as a reboot, likely set in a new city, with the title character, played by Grammer, as a possible link to the Emmy-winning 1993 series.
Technically if Grammer is still on the show playing psychiatrist Dr. Frasier Crane, who first debuted as a supporting character on Cheers in 1984, graduated to full-time cast member, and then got his own series after Cheers ended in 1993, then this isn't a reboot, it's a follow-up or sequel series. For a full reboot, there would have to be a new guy playing Frasier. Like, say Nick Jonas, to give one extremely likely and appropriate example.
We recently lost John Mahoney, who played Frasier's cranky dad Martin on the show, and I am also going to assume the dog who played Martin's adorable pooch Eddie has passed away as well. Otherwise, the original supporting cast of David Hyde Pierce, Jane Leeves, Peri Gilpin, and Dan Butler remains intact. Of course, with this "reboot" it'd be unlikely to see most of them, except perhaps in guest appearances, the same way many Cheers actors appeared once or twice on Frasier over the years. Which would, I suppose, be kind of fitting.
Gallery - TV Revivals Ranked From Worst to First: