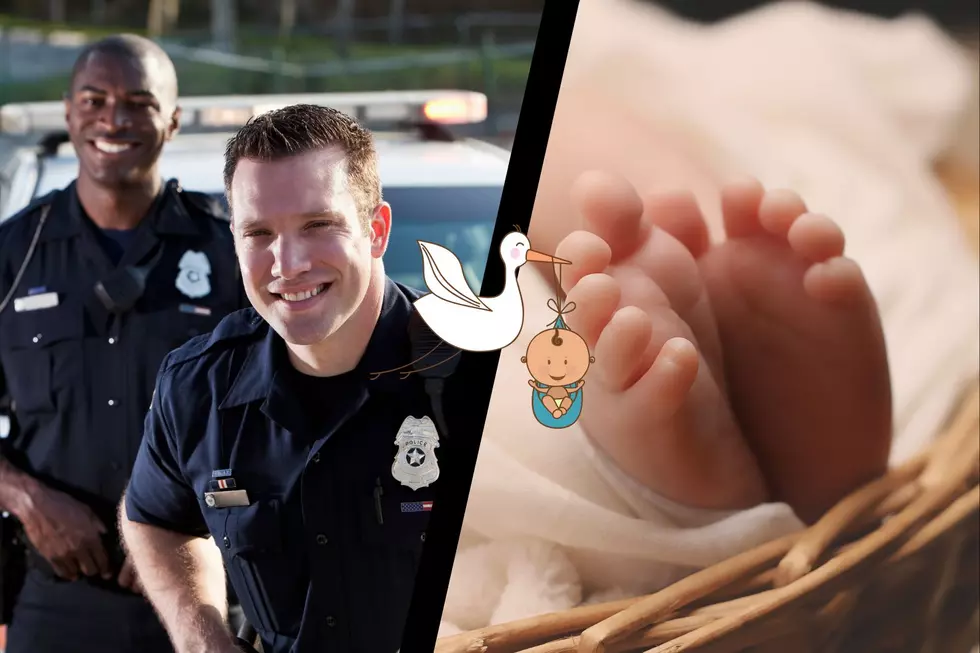 Texas Police Officer Helps Deliver Baby Outside Police Substation
Canva
We all know that law enforcement officers don't just show up for another day sitting behind a desk, often times they have no idea what is going to happen throughout their workday. Sometimes it can be helping citizens, other times it can be arresting bad guys, and sometimes it means helping to deliver a baby. Okay, that last one isn't very common but that's exactly what happened to Officer Salazar with the Fort Worth, Texas Police Department. 
The incident took place last week as Officer Salazar was on a virtual meeting inside a police station when he started hearing a woman scream in pain. That's when he encountered Marcus Townsend and Leah Reeves who was in the middle of labor. The officer acted quickly and knew he didn't have time to take them to the hospital. 
Officer Salazar Did Drive the Couple to a Police Substation
While there wasn't time to make it to the hospital, there was equipment available at a substation and that is where they all went. Fort Worth Fire Department and EMT's were called to transport Reeves to the hospital but at that point the newborn had already arrived.
The Most Thankful is the New Dad
According to NBCDFW, Townsend was more than happy to receive the help because without the help of Officer Salazar he would have had to step in and help deliver the baby.  
Great news, both mom and little Renzo are happy and healthy. Renzo came into the world weighing 8 pounds 14 ounces. Congrats to the growing family, and well-done Officer Salazar. 
LOOK: What major laws were passed the year you were born?
Data for this list was acquired from trusted online sources and news outlets. Read on to discover what major law was passed the year you were born and learn its name, the vote count (where relevant), and its impact and significance.
25 Cold Cases for the Tyler, TX Police Department
Here are a few cases that law enforcement has deemed a cold case for the Tyler, Texas area.
20 Unusual Laws in the State of Texas
We want you to stay legal so here is a list of 20 strange laws you could break in the state of Texas.