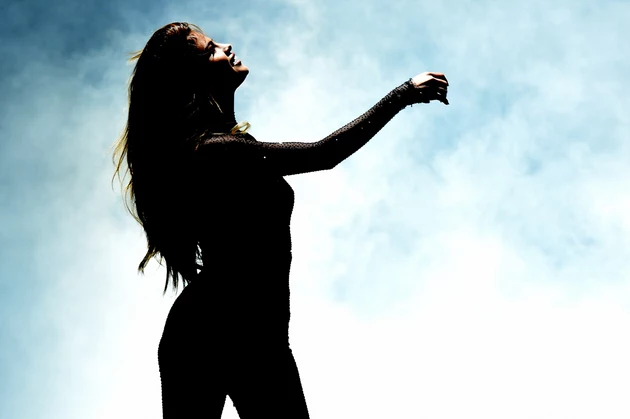 'Feel Me,' An Unreleased Selena Gomez Song, Has Dropped Out of the Sky
Kevin Winter, Getty Images
In the meantime, however, there's this (at last): "Feel Me," a fantastic, as-of-yet-unreleased song that the "Off The Chain" pop princess performed live all last year.
The track, which plays like a slightly tropical-tinged take on her shadowy "Good For You," capitalizes on the SelGo sweet spot: sensual vocals and moody midtempo pulsations. Consider it the sinister sequel to her smash hit, because this time around, she's gone from leaving her dress a mess on the floor to haunting her former flame's mind — like a Selena Ghostmez, if you will.
"Every time your lips touch another / I want you to feel me, I want you to feel me / Every time you dance with somebody / I want you to feel me, I want you to feel me," she purrs.
She's really delivering some sick burns, too: "Baby, long as you're not with me, you'll always be alone."
Selena first teased "Feel Me" by lip-syncing along to the song on Snapchat last April, and then performed the song live on the Revival Tour. Listen to "Feel Me" up top, and check out her sneaky teases below.
Selena Gomez's Hottest Instagram Photos: