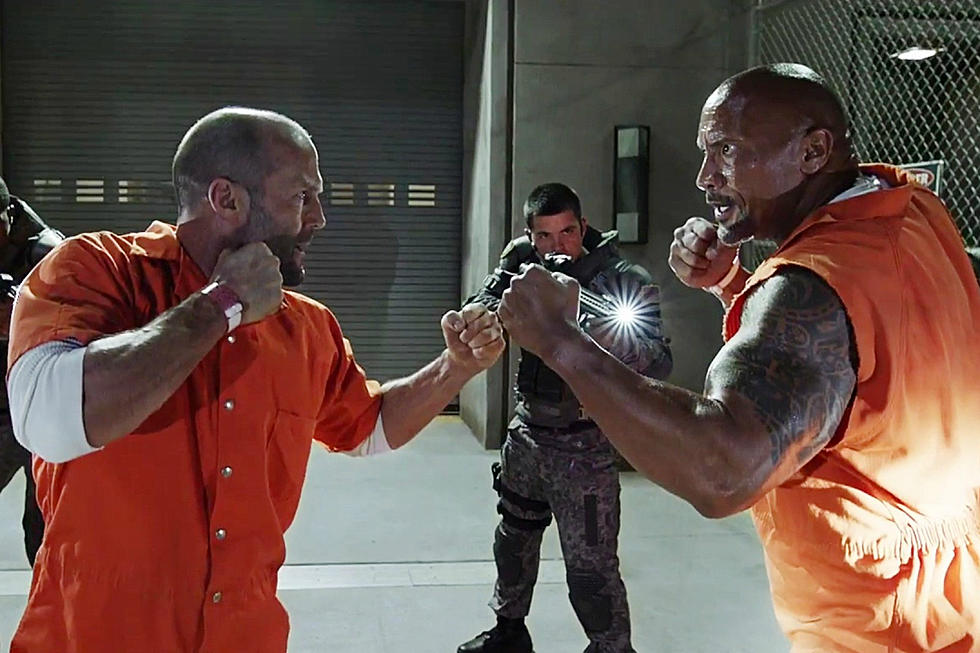 The Rock Shares the First Look at 'Fast and Furious' Spinoff 'Hobbs and Shaw'
Universal
Don't tell Vin Diesel, but the new Fast and Furious spinoff already sounds a lot better than the last Fast and Furious movie. You've got The Rock, you've got Jason Statham, and you've got Idris Elba as the dang villain. Who needs fast cars when you've got these dudes to lead your blockbuster? (Sorry Vin and Tyrese.)
In The Fate of the Furious, Dwayne Johnson's special agent Luke Hobbs was duking it out with Jason Statham's Deckard Shaw in that brutal prison break-out – one of the best parts of the movie, second only to the scene where Shaw pulls double duty as a babysitter and assassin mid-plane shootout. In Hobbs & Shaw, Johnson and Statham's characters will put aside their differences to take on a new baddie. Or maybe not? Diesel shared the first look at him and Statham in the spinoff on Instagram:
The two look like they're about to punch each other in the face or start making out. I mean, that caption does suggest getting it on so… I wouldn't be opposed. But obviously The Rock means these two are about to brawl again, so maybe they won't be so friendly at first.
Hobbs & Shaw comes from Atomic Blonde director David Leitch, so you know the fight sequences are gonna be killer. The Rock previously teased that Leitch plans to "evolve the franchise in exciting and fresh new ways." Besides Elba as the film's villain, the cast will also include Mission: Impossible – Fallout and The Crown star Vanessa Kirby. Hobbs & Shaw hits theaters August 2, 2019.