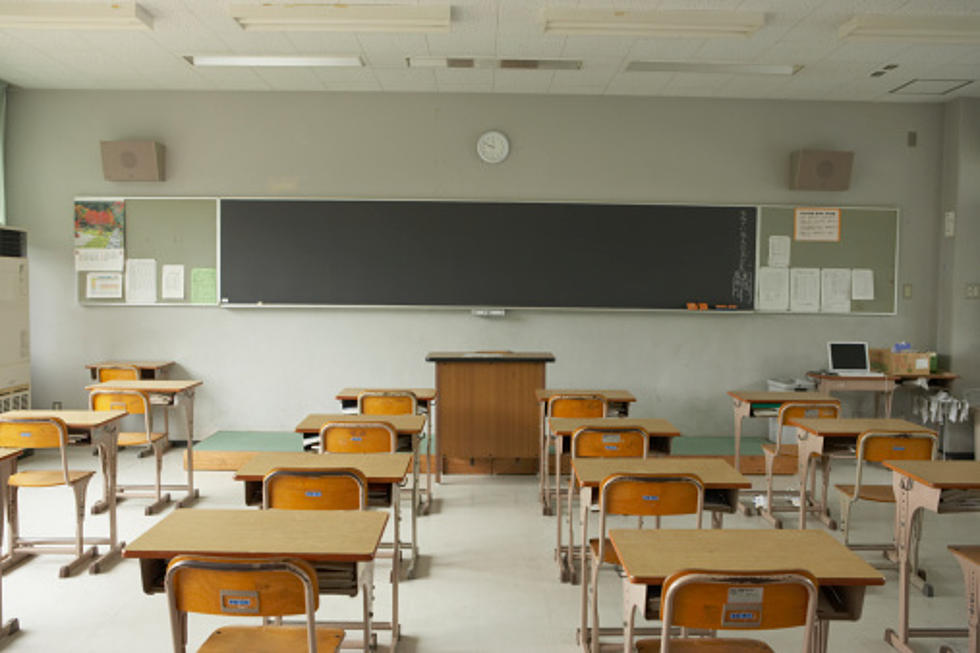 "Fart Spray" Prank Sends Six Student to Hospital at TX High School
Getty Images
A prank went a little too far at New Caney High School just outside of Houston.  According to KHOU, Conroe ISD said students and staff first became aware of a gas smell near the cafeteria Wednesday morning. They evacuated the school as the Caney Creek Fire Department and Conroe ISD maintenance staff investigated where the smell was coming from. After searching every corner of the campus with gas detectors, they could not find the source of the smell. Students were dismissed early on Wednesday as a precaution.
Around noon Thursday, the odor returned and firefighters were called back to the school to investigate. This time Hazmat was dispatched to the campus to find the source of the odor, but once again, the source of the smell was not found.  The smell was so bad that six students had to go to the hospital. It turns out that a student confessed to using a stink spray that caused the odor.  According to the article, the spray was called "Hensgaukt Fart Spray," which Stichler said a student admitted he used.  Read the full story by clicking here.
NEW HIGH SCHOOL TREND?https://www.khou.com/article/news/local/caney-creek-high-school-odor/285-07f310da-2661-4ac2-96ad-dc57b4faa179
One high school in Kentucky has made it really fun for the kids to play football in the endzone. Just beyond the endzone, a small 30-yard field has been specifically installed for the kids to use.  What an awesome idea. It actually puts the kids in one place in view of the entire stadium.  Hopefully, soon, we will soon see some of these popping up in the state of Texas.
---
THE LARGEST STADIUM BY CAPACITY:
While this one is not a looker, this one has the biggest capacity for a High School Stadium in Texas. Memorial Stadium in Mesquite plays host to five school districts in the Mesquite school district. The estimated capacity:19:400.
SEE PHOTOS: BIGGEST HIGH SCHOOL FOOTBALL SATDIUMS IN TEXAS, BY CAPACITY