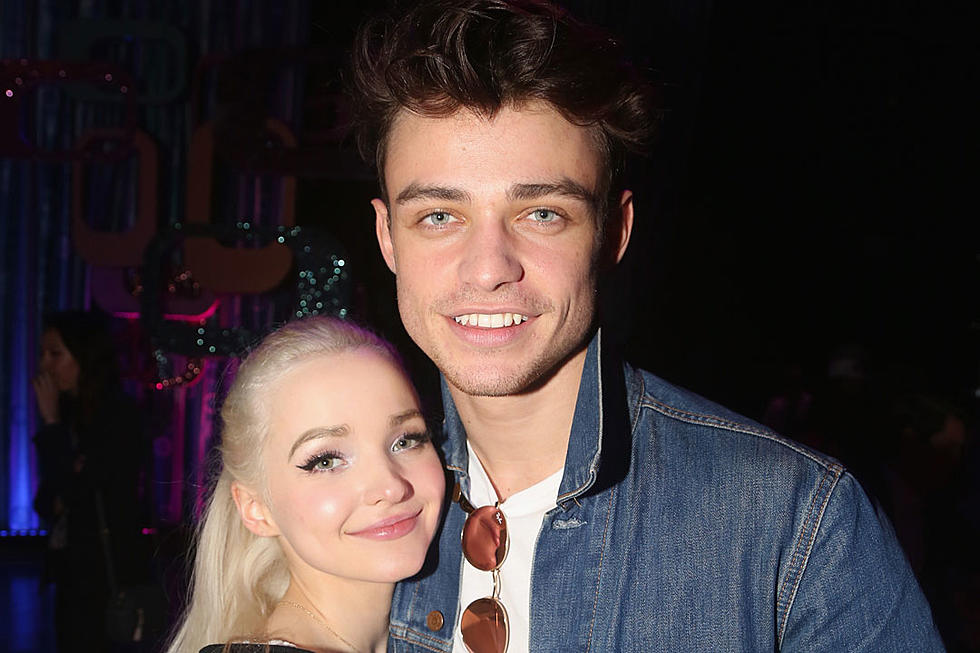 Dove Cameron Talks Long-Distance Dating 'Descendants 2′ Costar
Bruce Glikas/Getty Images
Dove Cameron's bounced back with a new love — and as with her last relationship, she met him at work.
The star of Disney's Liv and Maddie, who wowed new audiences over the age of 12 back in December 2016 with her turn as Amber Von Tussle in NBC's Hairspray Live, spilled about her budding love with newcomer Thomas Doherty. Doherty stars as Harry Hook in the upcoming Descendants 2, in which Cameron reprises her role in the Disney franchise as Mal, the purple-haired daughter of Maleficent.
"We're dating. I'm keeping it sort of… we're keeping it to ourselves, because everything is just so more romantic and real when it's yours and it's private," Cameron told PEOPLE in an interview posted February 15. "So we are keeping the details to ourselves, but yeah, we're dating."
Cameron and Doherty's ability to go on actual dates is currently impeded by the fact that the British actor lives in the UK, but Dove doesn't seem to mind.
"It's not too bad, we are both working and we are busy humans," Cameron explained. "It's nice. We can chunk out visiting, and you work out the time difference. When I'm getting up, he's going to sleep, and it's nice. It's not too bad."
Dove ended her six-month-long engagement to actor Ryan McCartan in October of 2016; she was photographed with Doherty after Hairspray Live! wrapped (photo above) in December of 2016. McCartan played Diggie Smalls on Liv and Maddie from 2013 until series wrap this year, and Cameron and McCartan had a band together called The Girl and the Dreamcatcher.
When asked if she and her new boyfriend fell for each other right away on the Descendants 2 set, Cameron told PEOPLE that no, "It was one of those natural evolutions… but you know, again, I'm going to stay tight-lipped about that. But he's a lovely, lovely person."
Flashback: The Girl and the Dreamcatcher Perform at PopCrush HQ