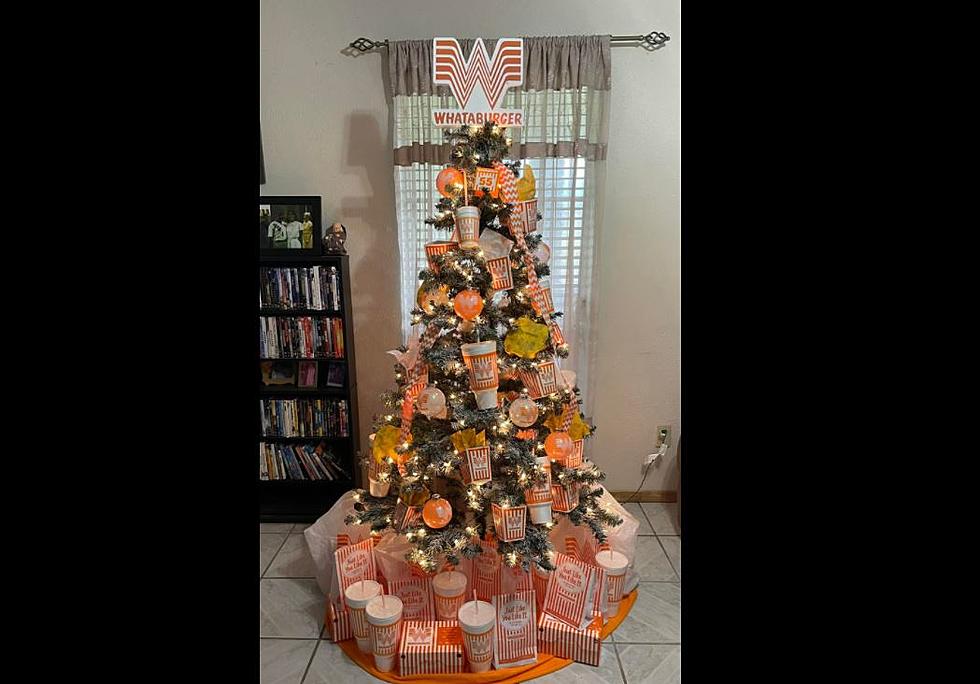 Does This Awesome Whataburger Christmas Tree In Texas Come With Spicy Ketchup?
Noe Gasca Facebook
Nothing says TEXAS, like a Whataburger Christmas Tree! And, this tree yells Whataburger! How awesome is this? According to click2Houston... Noe Gasca from Texas has been collecting Whataburger swag since November to decorate his tree. Here are some fun facts about his tree we found out from the article.
HE SPENT OVER $300 AT WHATABURGER
He apparently spent around $300 dollars eating at Whataburger since November. I wonder how may Combos #1's he ordered?
HE ATE WHATABUGER FOR 2 WEEKS STRAIGHT!
For some, this would be a dream. LOL Imagine all the different orders he made in those two weeks.
TOPPED WITH A WHATBURGER TREE TOP SIGN
That tree top is everything. It almost looks like a billboard on the highway that is calling me to EXIT and grab some Whataburger! LOL
THE WHATABURGER TREE HAS A COOL ORNAMENTS
Orange Whataburger Ornaments
The Order Number Cards!
Whataburger Cups (all sizes)
Whataburger French Fries Containers
Whataburger Boxes and Bags
The Whataburger Christmas Tree is Set! So, what about GIFTS! Well, I can see a bunch of cool Whataburger Swag from the Whataburger Online Store under that tree. You now you can order awesome stuff from their store.
WHATASTORE HAS AWESOME GIFTS FOR UNDER THE WHATABURGER TREE!
Whataburger Holiday Sweaters
Whataburger Snow Globes
Whataburger Custom Flip Flop Slides
Whataburger Socks
Whataburger Hats
Whataburger Igloo
Whataburger Yetis

Let's be real, if you live in Texas, how can you not smile when you see the Whataburger Christmas tree. All that's left to do is to actually order some Whataburger for lunch today. Merry Christmas!
MORE INFO ON THE TREE AT THIS WEBSITE
CHECK THEM OUT: 100 years of Christmas toys, gifts and fads