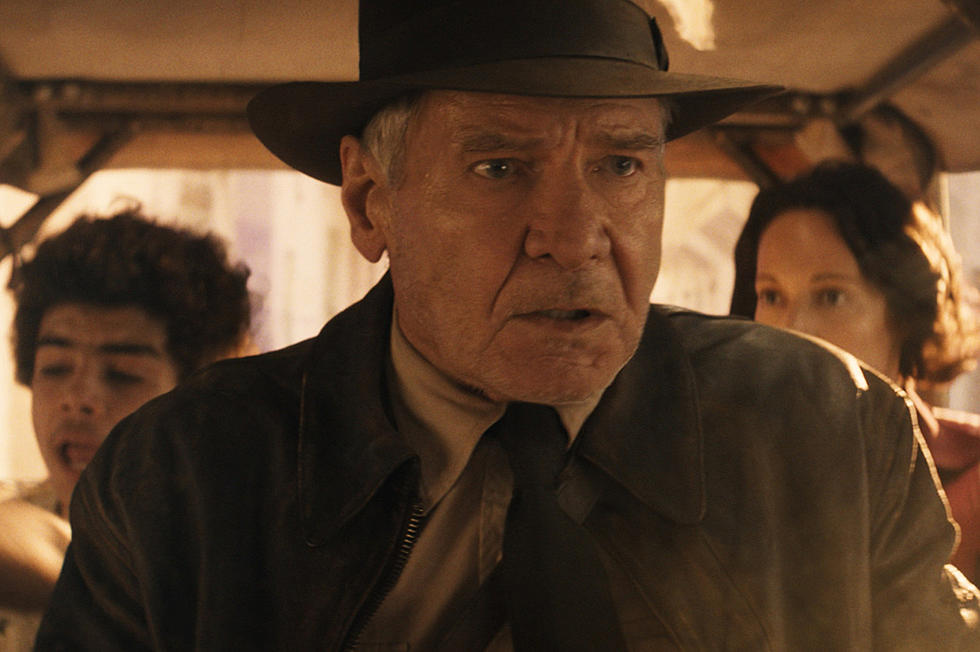 Indiana Jones Gets Ready to Retire in the 'Dial of Destiny' Trailer
Lucasfilm
It's time for retirement, Dr. Jones.
Yes, Indiana Jones is hanging up his hat and his whip for good. Recent announcements about this fifth Indiana Jones movie, Indiana Jones and the Dial of Destiny, have referred to it as the "final" film in the series. And now we know why; the film is about Indiana Jones settling down to enjoy his Golden Years. Time is very much not on Indy's side after all these years.
Or maybe it is. Because, as the new Dial of Destiny trailer shows, on the day of Indy's retirement, he reconnects with his goddaughter Helen (Fleabag's Phoebe Waller-Bridge), who asks him to join her on the hunt for the Dial of Destiny, a mystical artifact that supposedly has the power to alter the course of history. Naturally, they are not the only ones who want it either; a bunch of former Nazis (who pretty much are the same as current Nazis, let's be honest) led by Mads Mikkelsen want it too. That leads to a classic Indiana Jones-style race around the world to get it.
Watch the new Dial of Destiny trailer below:
READ MORE: Welcome to the Age of Legacyquels
There's also a new poster for the film, done in the style of old school Indiana Jones posters:
Here is the film's official synopsis:
Harrison Ford returns as the legendary hero archaeologist, starring along with Phoebe Waller-Bridge ("Fleabag"), Antonio Banderas ("Pain and Glory"), John Rhys-Davies ("Raiders of the Lost Ark"), Toby Jones ("Jurassic World: Fallen Kingdom"), Boyd Holbrook ("Logan"), Ethann Isidore ("Mortel") and Mads Mikkelsen ("Fantastic Beasts: The Secrets of Dumbledore"). Directed by James Mangold, the film is produced by Kathleen Kennedy, Frank Marshall and Simon Emanuel, with Steven Spielberg and George Lucas serving as executive producers. John Williams, who has scored each Indy adventure since the original "Raiders of the Lost Ark" in 1981, has once again composed the score.
Indiana Jones and the Dial of Destiny is scheduled to open in theaters on June 30.
10 Actors Who Had Surprising Careers Before Hollywood